Kelley Hiltz-Cameron and the HR
team tackle COVID-19 safety risks with enhanced employee safety training.
Shannex HR deploys training and employee screening protocols to guarantee safety

As COVID-19 emerged across Canada, Shannex quickly prioritized safety for residents and employees.
HR Director Kelley Hiltz-Cameron explains how the team tackled safety risks with training for PPE protocols, hand hygiene and new processes conducted through iTacit.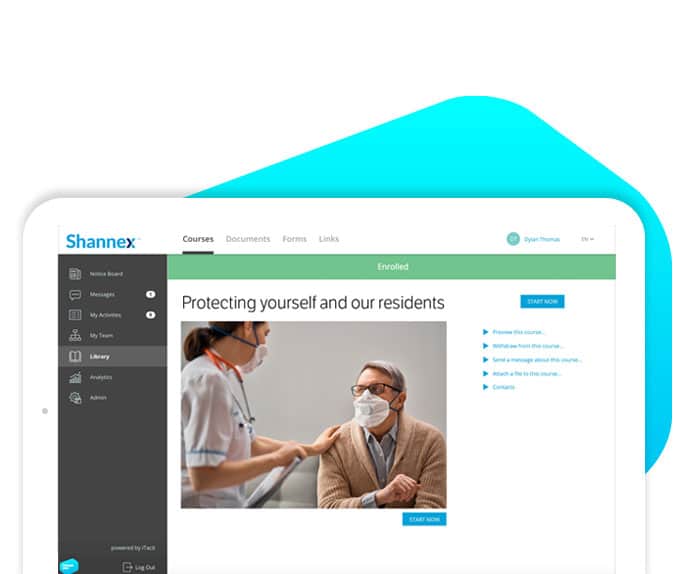 Front-line employees needed proper knowledge on the disease.
Shannex Human Resources Director, Kelley Hiltz-Cameron, shares that the safety of employees and residents was the top priority as COVID-19 spread around the world. In collaboration with the Director of Health, Safety and Wellness and the organization′s Infection Control Specialist, her team was quick to identify education as a critical requirement.
Front-line employees needed proper knowledge on the disease, how it spreads, what the screening protocols were, and top-up training regarding Personal Protective Equipment (PPE).

Senior Living Industry leaders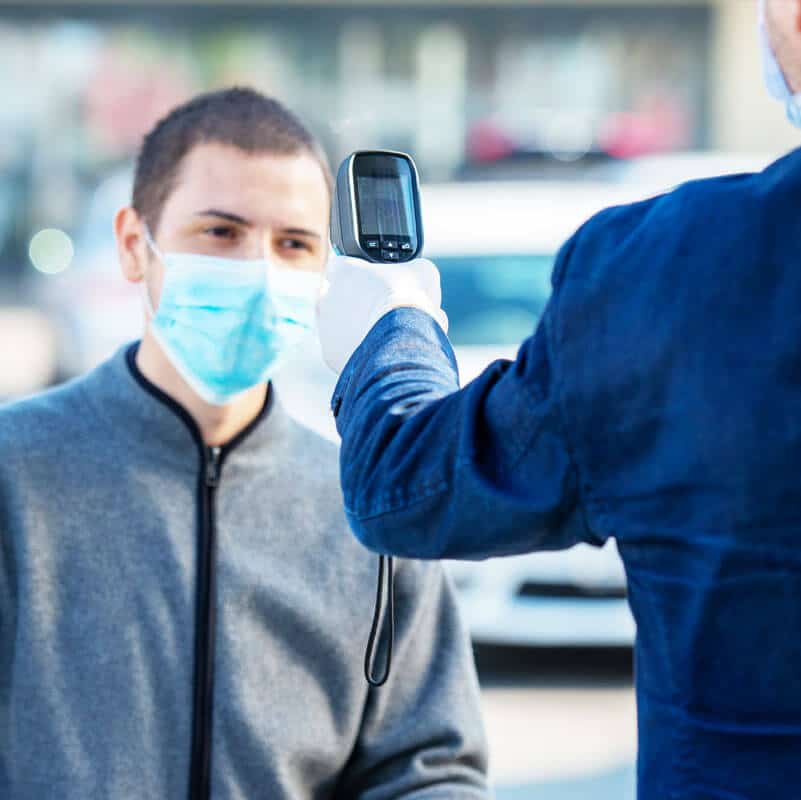 Kelley′s team targets employees by role with new training
In response to the spreading pandemic, all employees were provided with education on COVID-19, PPE, hand hygiene and social distancing. The HR team used iTacit to facilitate the training, using the solution′s built-in LMS.
Additional courses were targeted to specific employee roles as required.
Clear, honest and timely communication keeps Shannex's 4,500-plus team members informed and engaged as they work on the front lines to protect more than 4,300 residents in retirement and long-term care communities across Nova Scotia, New Brunswick and Ontario in response to COVID-19.  Shannex credits the use of iTacit's employee software with its ability to stay connected with its teams during such challenging times.
Course completions before Covid-19

Course completions after Covid-19
COVID-19 course completions/4 mos
Rapid roll-out of education programs
All Shannex employees are required to complete an annual knowledge program on iTacit, as such, staff are accustomed to the software and app. Over 10,500 COVID-19 related course enrollments were facilitated in 4 months.
Transparency and engagement
In addition to training, a daily bulletin from the safety team updated employees and reinforced processes from training.
There are many wins from having online course content that can be accessed at anytime: a decreased need for in-person delivery, improved capacity to facilitate learning and even the ability to sign-up for and manage sessions. This was invaluable during COVID-19.

Kelley Hiltz-Cameron, 
HR DIRECTOR SHANNEX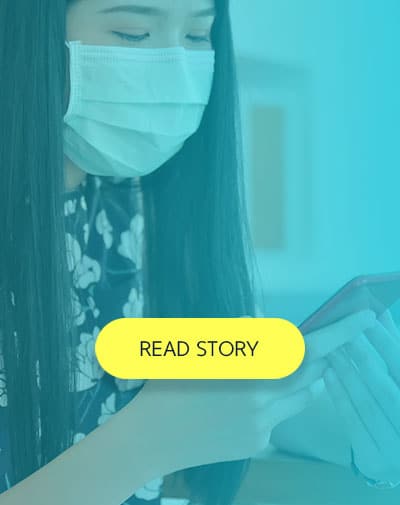 New daily communication channel helps Shannex increase employee interaction by 11%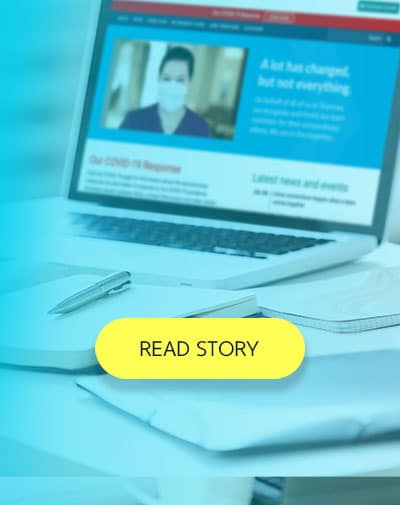 Leadership improves trust during crisis –One video receives almost 4000 views
Shannex uses iTacit to deploy rapid operational response and combat COVID-19