COMPLIANCE TRAINING SOFTWARE
Compliance Training LMS Software for Your Industry
The right compliance training LMS system makes it easy to ensure your employees are following the regulations specific to your industry. Streamline how you track and report regulatory compliance for your frontline workers with the mobile-first compliance training platform.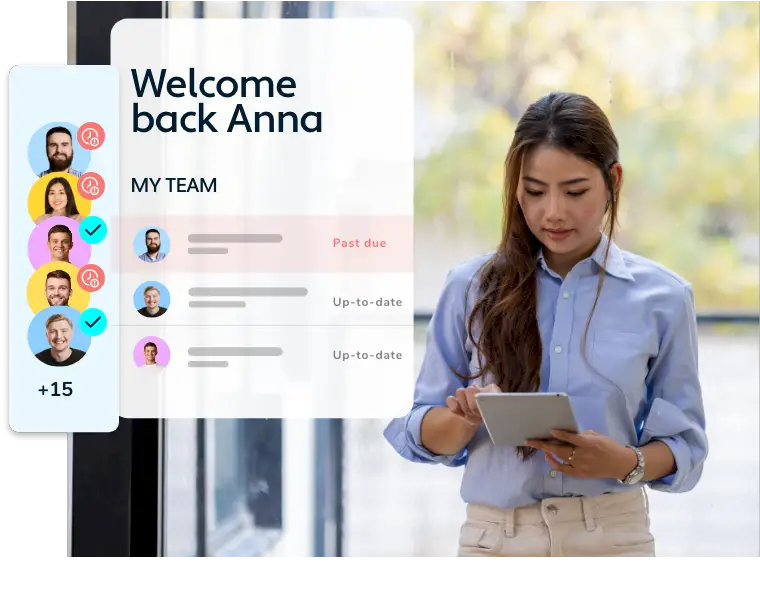 Enhance Your Risk Management Strategy
Compliance training is fundamental parts of your risk management strategy. Keep a pulse on how your employees are completing their training program and maintain compliance with our corporate compliance training software.
Tailor Safety Training to Your Industry
Tailor training courses to the compliance requirements of your industry and the needs of your employees. Create engaging learning experiences and send reminders to improve compliance with our compliance training software.
Streamline and Secure Communications
Regulations are constantly changing. Build a central knowledge base and target communication by role, team, or location from your compliance training software.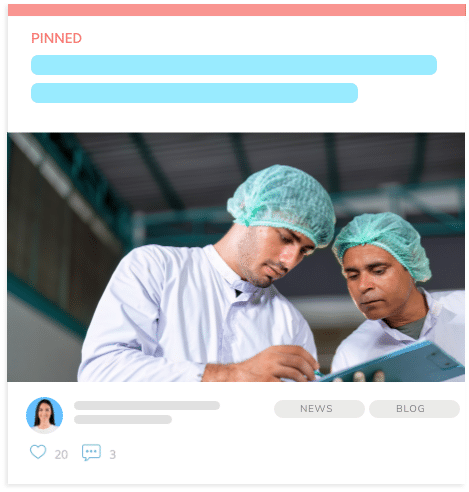 What is Compliance Training?
Every industry has certain rules and regulations in place to ensure businesses run smoothly and safely. Corporate compliance ensures all your employees are following the policies and regulations set out at both a corporate and government level.
Compliance training begins the moment you hire a new employee. During the onboarding process, they learn the ins and outs of everything from data security and theft prevention to ensuring a positive work environment.
These trainings continue and evolve over time as your company grows and new regulations are put in place. Compliance training software makes it easy to tailor online courses to your compliance needs and track participation to make sure your employees are maintaining regulatory compliance.
Reduce risks, prevent losses, and create a better work environment with the best online compliance tracker on hand.
Digitize Your Compliance Training and Tracking
Digital Forms and Checklists
Reduce the burden of compliance tracking with reminders for mandatory training, dispatching training and more.
Efficient Compliance Record-Keeping
Keep all compliance tracking and reporting in one place for a holistic view of employee compliance and gaps that need to be addressed.
Communication Apps
Ensure employee communication is organized and contained in one place so streamline when it's time to alert employees about trainings.
Convenient Compliance Training Software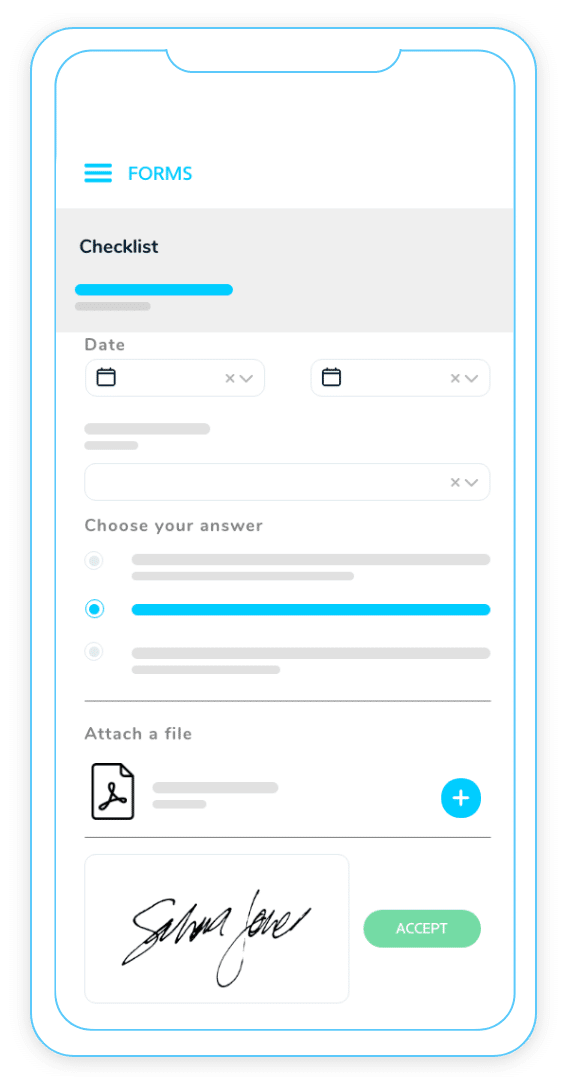 MOBILE FIRST COMPLIANCE TRAINING platform FOR FRONTLINE WORKERS
Online compliance training ensures all your employees comply with mandatory regulations.
Do some industries require more compliance training than others? The answer is yes!
Banking, auto manufacturers, commercial construction, aerospace, and healthcare all require up-to-date training records and compliance documents more so than other industries. That's because these industries are often tasked with public safety or protecting personal and financial information. Mandatory compliance regulations prioritize safety and support a fair marketplace.
Let's take a closer look at a few industries that require strict compliance training.
Banking Compliance: The banking industry is evolving, and teams need to understand and ensure changes follow banking regulations compliance.
Healthcare Compliance: Healthcare is an industry unlike any other with multiple facilities with 24/7 teams operating in a heavily-regulated environment.
Government Compliance: In many organizations, public sector employee communication best practices need an overhaul to remain compliant and efficient.
Compliance Training Software FAQs
What is the best software for compliance training?
The best compliance training software not only prioritizes the safety of your employees but also promotes collaboration and communication. A contract compliance training software should make your life easier by having everything you need to track and report compliance all in one place.
How do you track employee compliance?
Tracking employee compliance starts by ensuring your team is given the right learning materials and trainings to remain compliant. Then, you need to ensure they are actually completed!
Compliance tracking software makes it easy to tailor courses to the needs of your team and send reminders to ensure they're completed on time. Additionally, it can alert you when your employees need more training due to an expired certification or new regulation.
What happens if you don't prioritize compliance training?
Without prioritizing compliance training, your business runs the risk of non-compliance. Depending on the severity of the situation, you could be penalized with fines, lawsuits, and even criminal charges. And, of course, it can damage your reputation.
Compliance training software helps shore up your risk management strategy and also creates a work environment built on trust and respect.