Healthcare communication solutions to help achieve compliance, recruit, and train for better patient outcomes
Balancing patient care with healthcare compliance training and operations.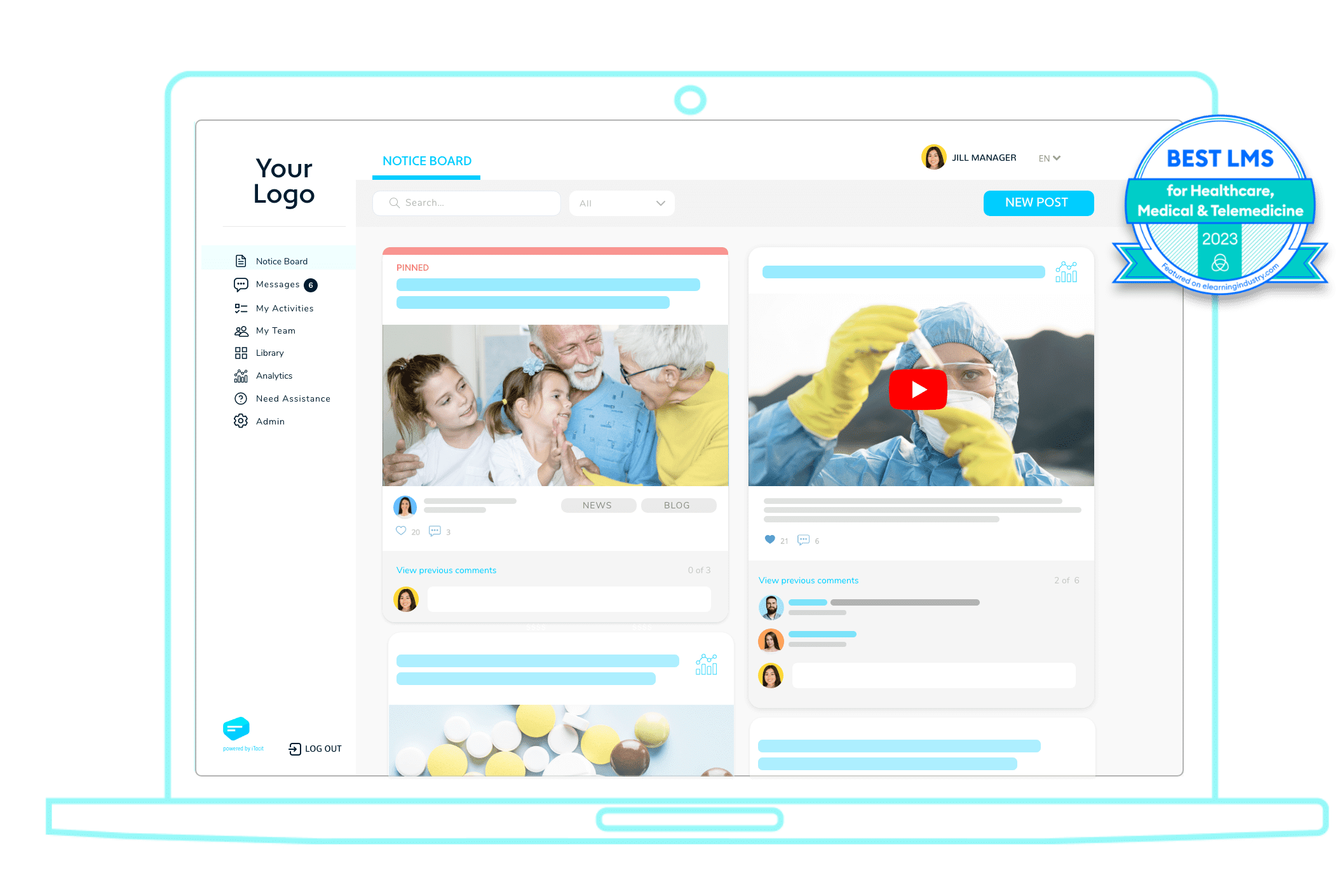 Evolving compliance requirements require controlled healthcare communication software.
Healthcare is an industry unlike any other, and it requires tailored healthcare communication tools. 
Operating multiple facilities with 24/7 teams in a heavily-regulated environment requires a healthcare learning management system that balances patient care with the most up-to-date information, training, and more. Healthcare facilities need to find solutions to address staff shortages, high turnover, budget restrictions, new process integrations, and real-time communication all while maintaining regulatory compliance.
With the right solution in place, it's possible to prioritize employee engagement in healthcare to improve compliance training, communications and the patient experience.
Here's what the best healthcare compliance training can help your organization do:
Manage and control employee communications to assure adherence to HIPAA
Improve standards for patient care, data and systems with a healthcare LMS
Assure regulatory compliance
Address the staff shortages and high turnover rates that are inherent challenges with 24/7 staffing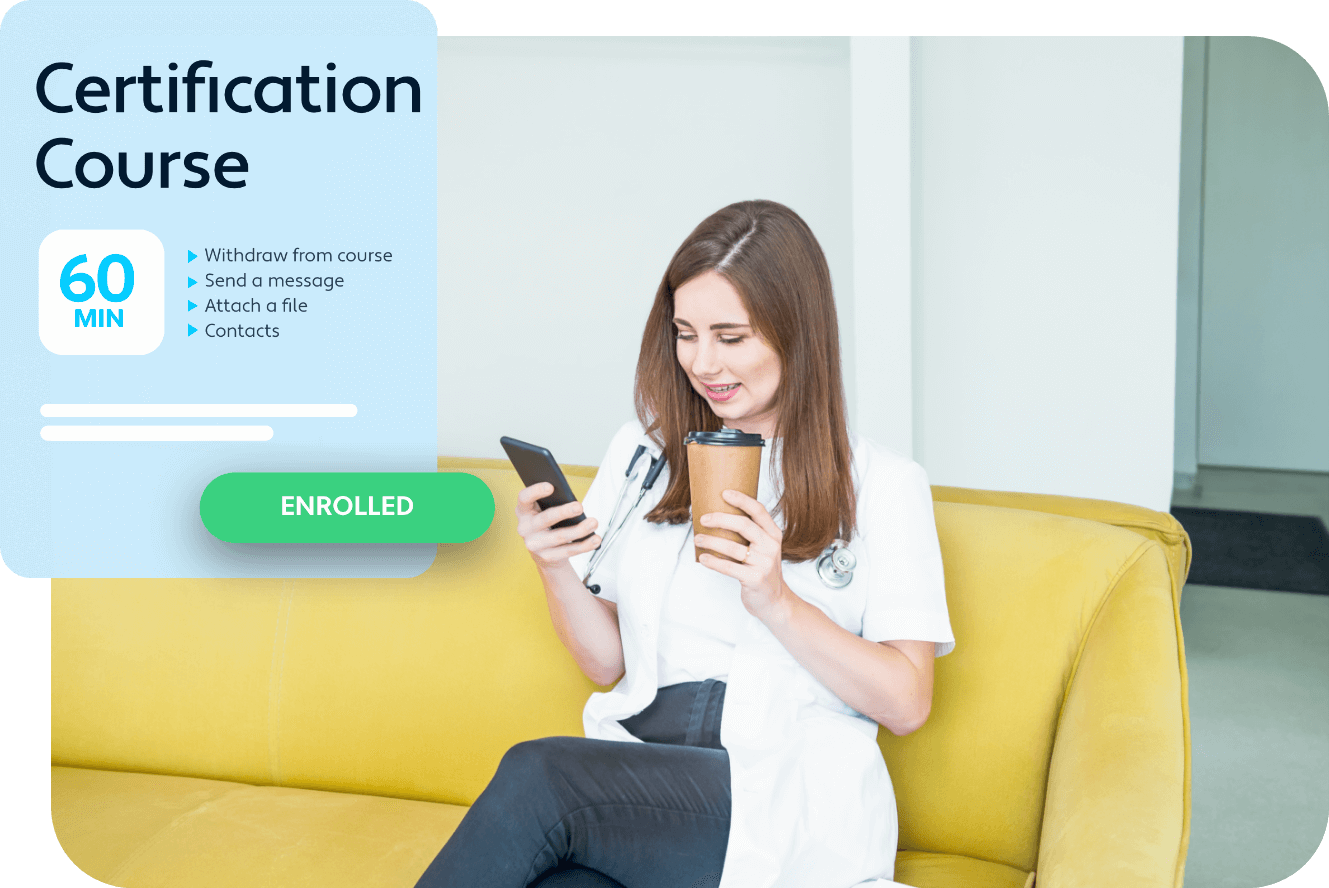 Form Automation for Healthcare
Digitize operation-critical processes in your healthcare organization.
Not all compliance audit tools in healthcare are created equal. From HR processes to employee data collection, iTacit's built-in form builder and automation workflows allow healthcare teams to eliminate paper-based processes. 
From tracking stock to auditing performance outcomes, paperless forms and checklists mean every process is traceable without manual data input. Streamline processes and ensure your healthcare workers are completing the paperwork and training necessary to remain in compliance.

Secure Staff Communication Channels
Build a culture of accountability and excellence in patient care
Control employee communication and ensure HIPAA compliance with a suite of healthcare communication tools and training features that enable full visibility and tracking. The right hospital communication software connects your team which is essential for prioritizing patient safety and creating a strong workplace culture.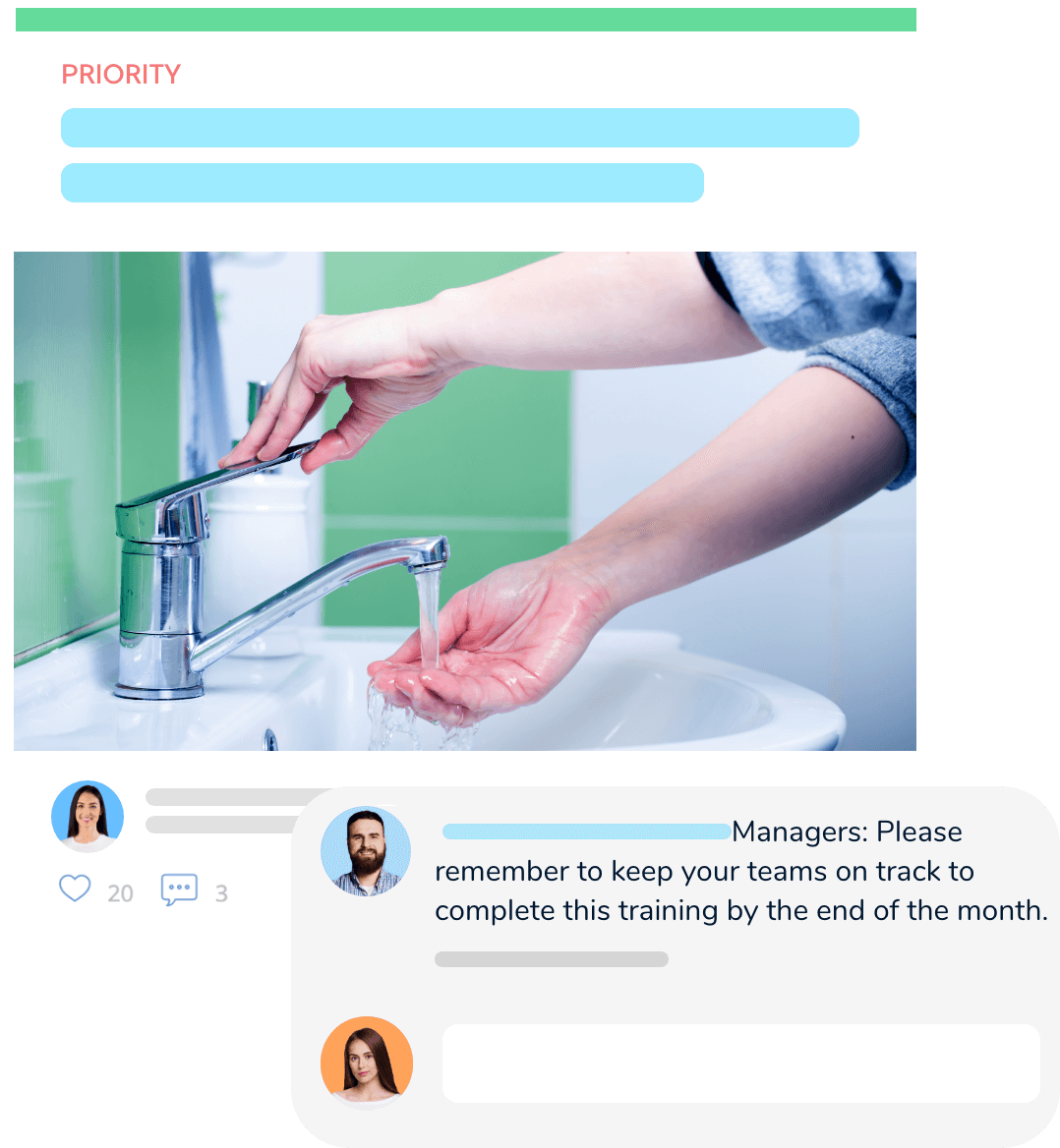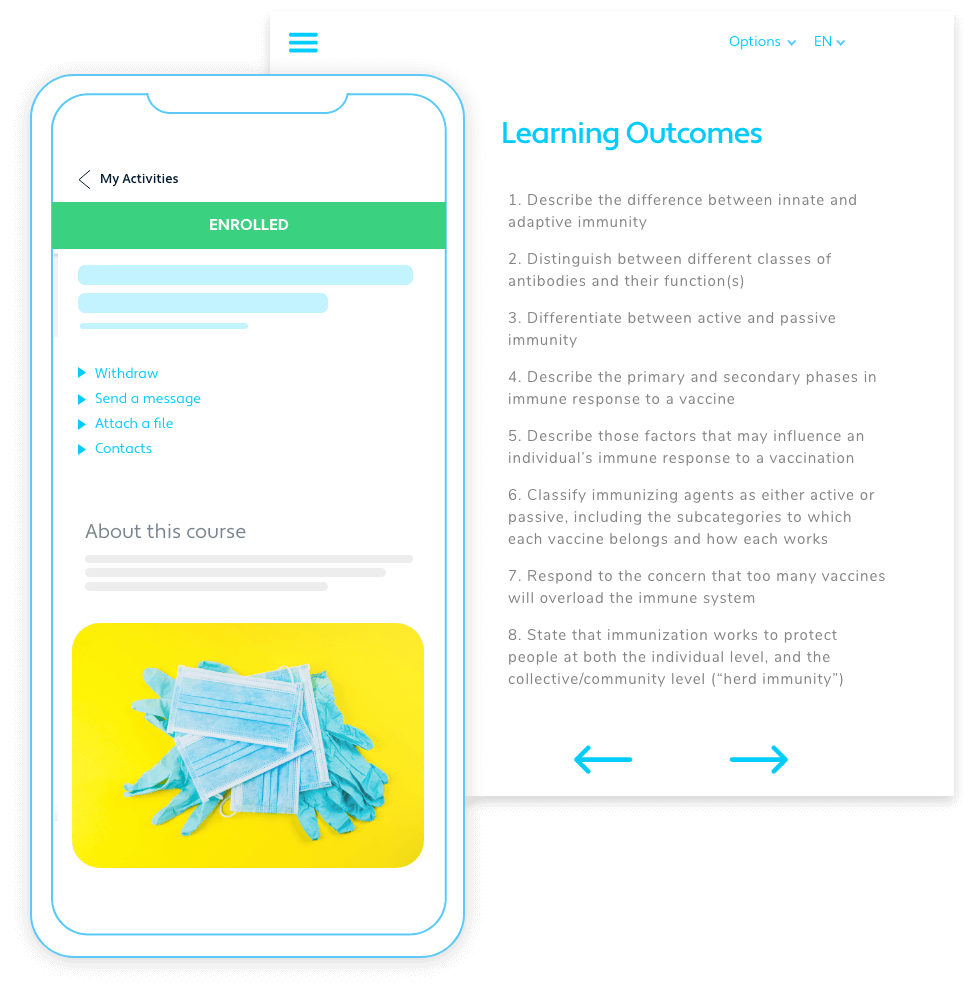 Learning Management for Healthcare
Implement a healthcare LMS and automate learning paths for each role
Alert staff and management when training is due (or past due) with a fully functional Learning Management System (LMS) and automated learning path for each role. iTacit is a healthcare learning management systems vendor that understands the type of learning experience and training programs medical professionals need. Don't settle for a standard LMS when an LMS for medical professionals is readily available.

Workflow Automation & Onboarding
Automate onboarding best practices for nursing, clinical & care staff
Establish intake and onboarding workflows for nursing, clinical and care staff, ensuring that standard processes are followed with the automation of activities, tasks, and approvals. Help improve the experience for your employees from the start. This crucial first step helps improve employee retention while also enhancing the patient care experience.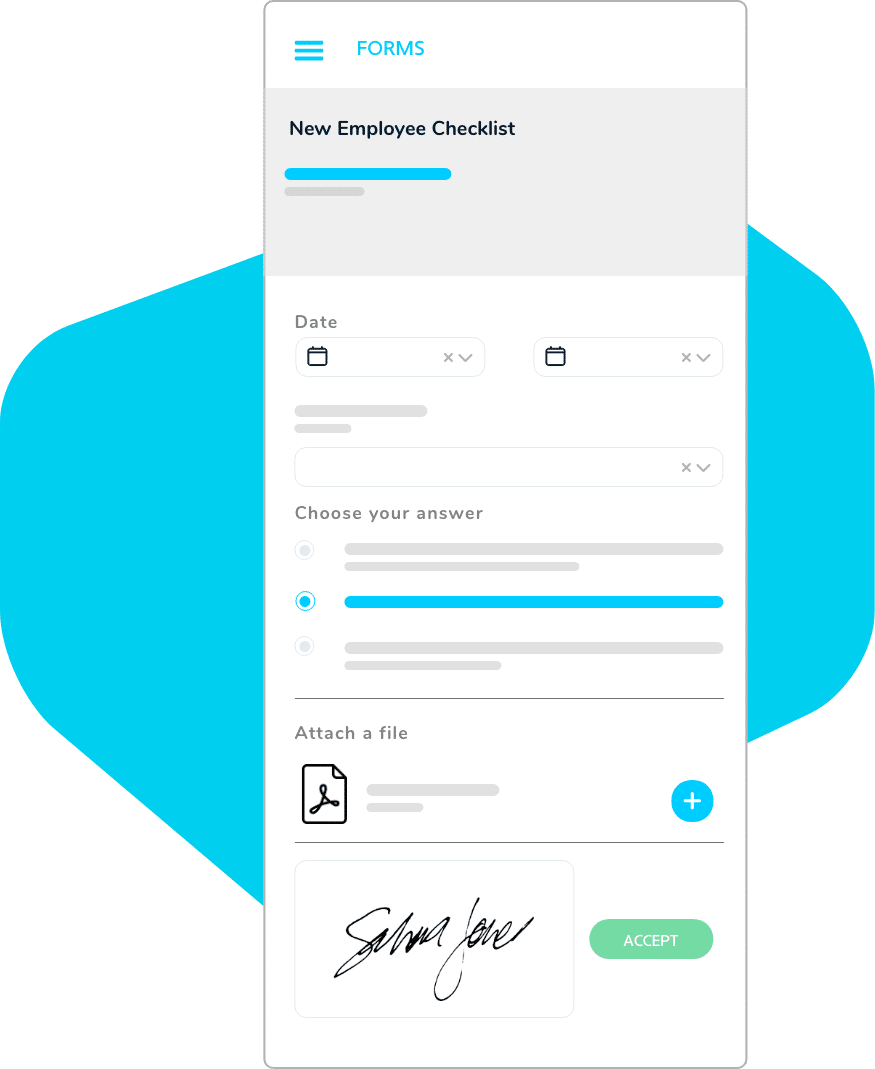 RECRUITMENT & APPLICANT TRACKING
Introduce a career center for internal and external recruiting
Enable flexible, 24/7 staffing with your branded career center, then manage candidates and automate your onboarding process through our recruiting module. Fast, more accurate onboarding can help your healthcare organization adapt to the rising demand for medical professionals.

CASE STUDY – HEALTH SERVICES

Improved communications and transparency leads to enhanced employee engagement.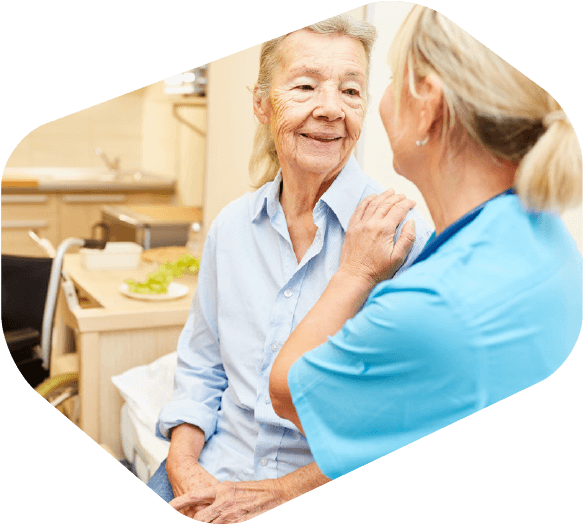 SNAPSHOT
Northwood's staff wanted to be consulted regularly. But working in such a complex environment made it difficult to establish effective dialogues. Learn more about how the right healthcare communication software helped this organization improve employee engagement.

CEO messages, time-sensitive posts, and important announcements reach the audience more effectively than before thanks to push notifications.
Enhanced Employee Learning
Don't just take our word for it. Read for yourself how tailored healthcare compliance training solutions are benefiting organizations like yours.