MOBILE FIRST
Mobile Workforce Management Made Simple
The right mobile workforce management software helps businesses reach employees where they are. Streamline how you communicate and manage your frontline workforce through a mobile app with built-in mobile communications tools – all available at your fingertips.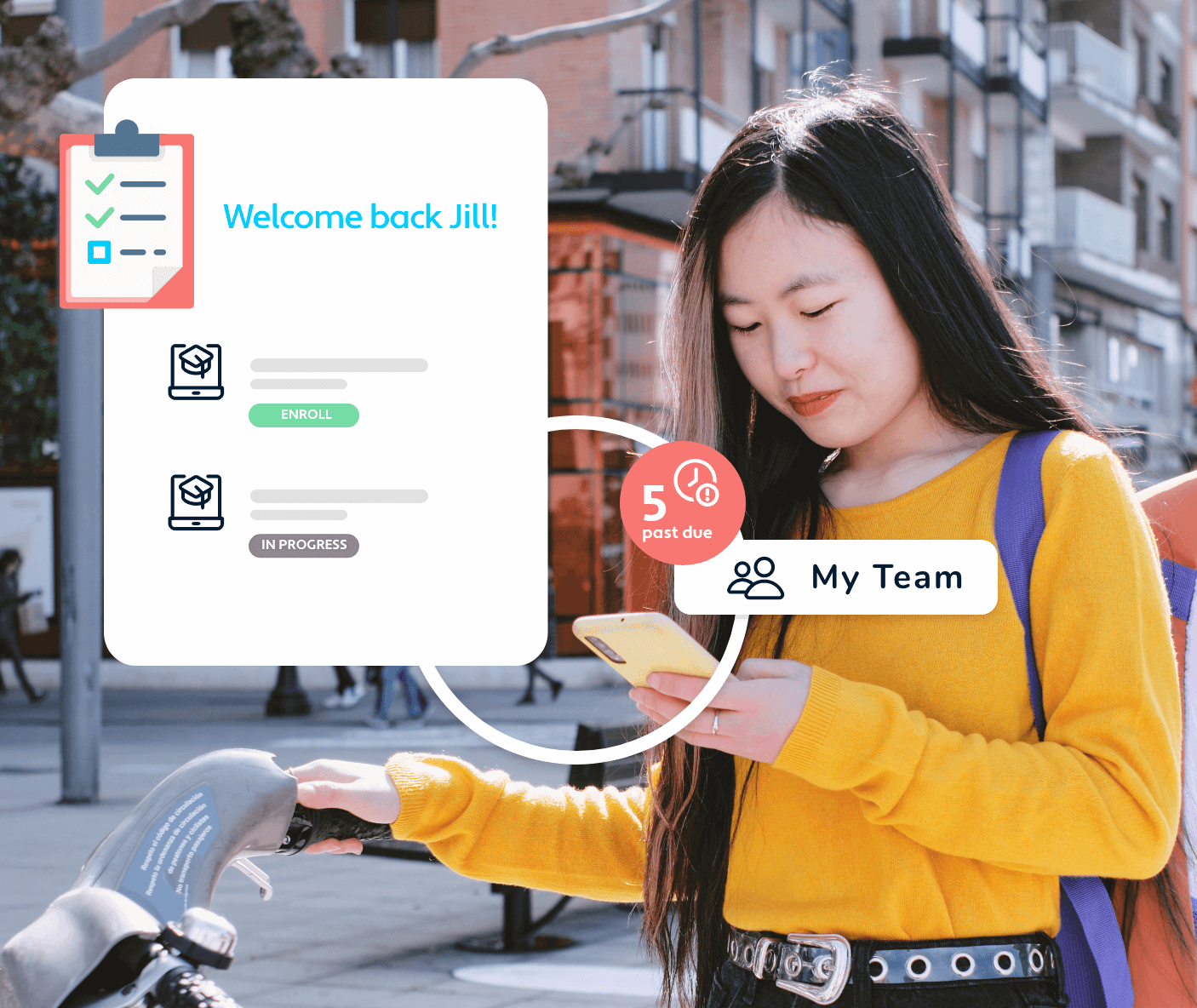 Connect Remote Team Members
Your frontline workers aren't tied to a desk or computer all day. Mobile workforce management solutions provide them with the critical communications and information they need to accel at their job no matter where they are.
Streamline Communications
Don't bog down your mobile workers with dozens of apps. Rely on one mobile workforce management app as a single point of contact for efficient communication and resource sharing.
Optimize Your Digital Workforce
Improve team engagement and ensure compliance with mobile-friendly forms, tasks, and schedules that can all be accessed and updated in real-time from mobile devices.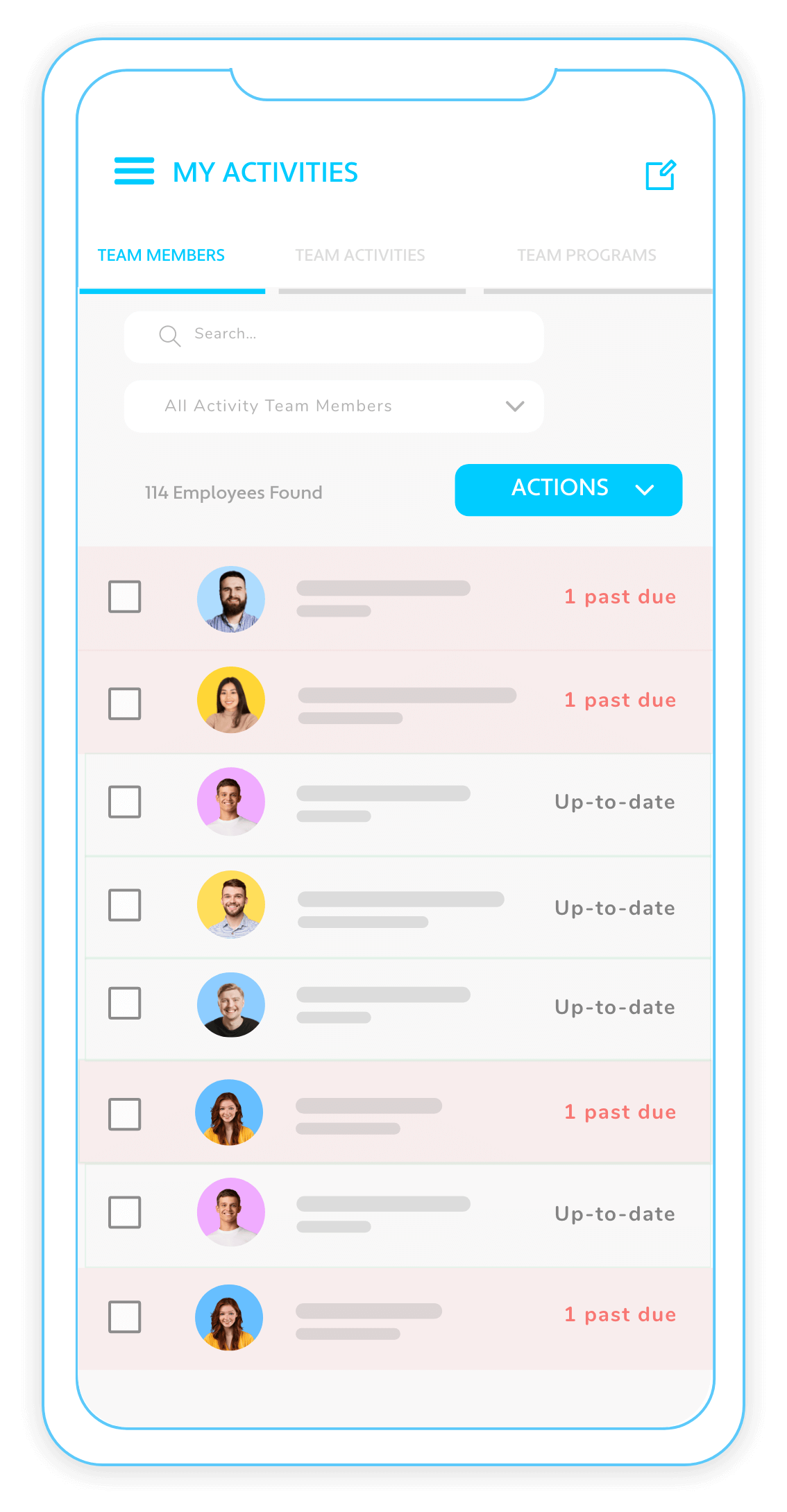 What is Mobile Workforce Management?
Frontline jobs make up an estimated 70% of the U.S. workforce according to McKinsey's featured insights on diversity and inclusion.
Frontline employees may not have a desk or computer where they work, but what they do have is a mobile phone.
A mobile workforce management system makes it easy to improve employee engagement and communication by reaching employees where they are. Employees can easily check their schedules, access HR systems, and submit PTO requests from their mobile phones. At the same time, managers can share important documents and communicate with team members no matter where they are.
Mobile Workforce Management Tools
Communication Apps
Ensure employee communication is organized and contained in one place.
Mobile Apps for Employee Engagement
Engage employees with processes and workflows with a platform that puts mobile design first.
Employee Engagement Surveys
Keep a pulse on the employee experience of your frontline workers and make improvements.
A Mobile App for Employee Engagement that's
Simple and Easy-To-Use
MOBILE FIRST FOR FRONTLINE WORKERS
Mobile workforce management software enhances the experience of your frontline workers.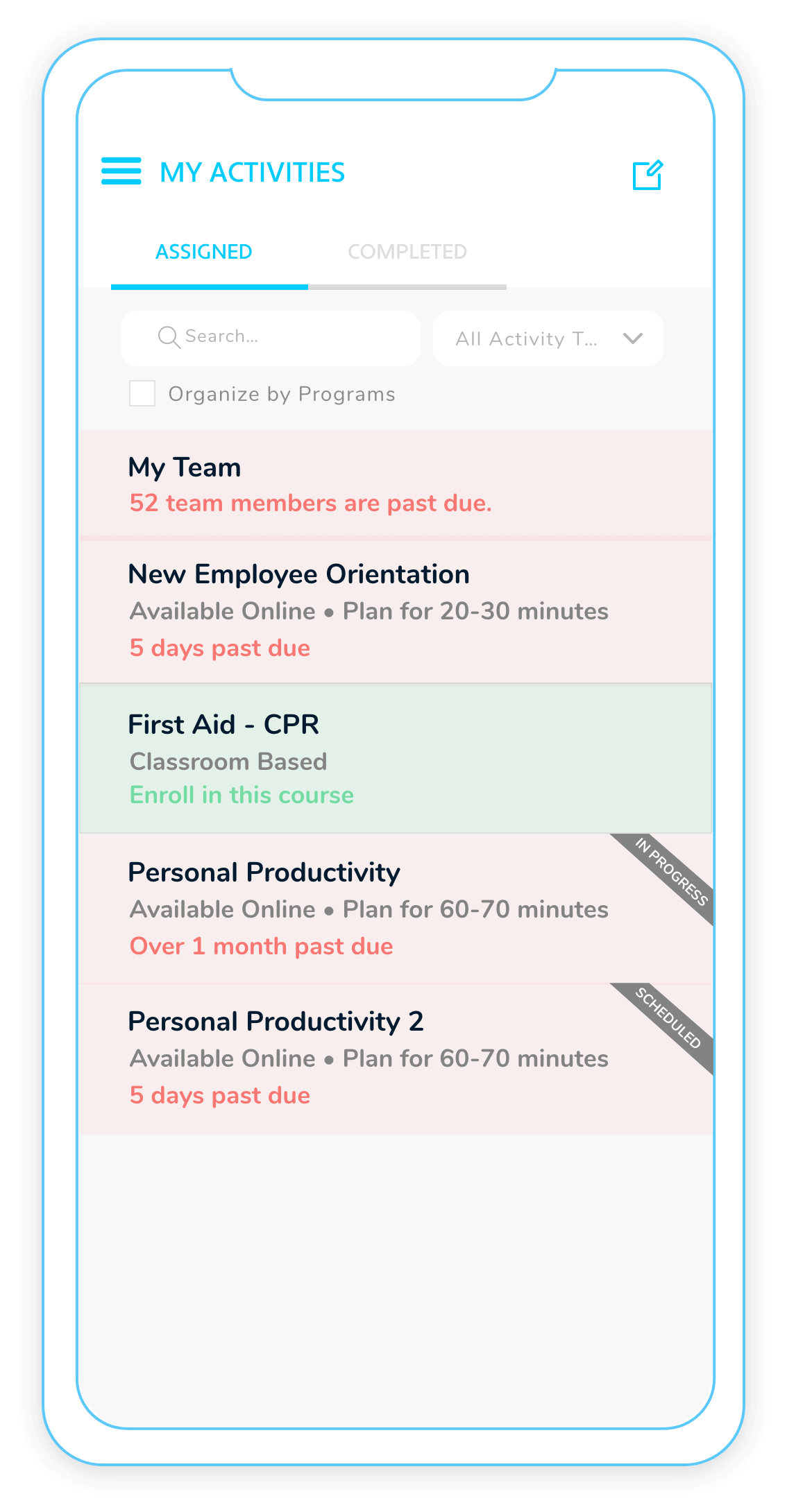 Warehouse employees, servers, nurses, and agricultural workers. What do all these individuals have in common? They're essential frontline workers.
The all-in-one mobile workforce management app empowers seamless communications with your teams no matter if they're at their desk or in the field. Here are a few ways different industries benefit from a mobile workforce management system.
Compliance Training: Many frontline employees need to be fully trained and up-to-date at all times to remain compliant. This can be difficult for drivers or agricultural workers who are always on the go. A mobile-first hub can be accessed from anywhere for employees to complete training virtually and track compliance at a moment's notice.
Streamlined Scheduling: Frontline employees can often be a mix of full- and part-time workers. Mobile workforce management software can simplify how you reach all your employees with virtual Notice Boards that target specific roles and locations. Ensure relevant information is being seen by the right employees.
Consistent Communication: With busy schedules at a hospital or a disparate workforce spread across a company for a transportation company, in-person meetings can be impossible. Keep employees informed and connected through mobile devices and utilize features like push notifications, newsfeeds, and notice boards to ensure compliance and build a positive company culture.
Mobile Workforce Management FAQs
How do you communicate with a distributed workforce?
With a distributed workforce, it can be impossible to get your team together at once. Mobile communications centralized in one place are the best way to ensure every employee receives the information they need.
What should you look for in a mobile workforce management solution?
Not all mobile workforce management systems are created equal. Your organization needs a solution that is easy to use along with being aesthetically pleasing. Look for features that your employees and managers will actually use and scalable to your growing needs.
What are the best tools for a mobile workforce?
The best tools for a mobile workforce will depend on your organization. A transportation company may prioritize compliance training and sharing resources digitally while a warehouse may want to focus on streamlining scheduling for frontline workers.
Look for a mobile workforce management app like iTacit that can do it all.