Fix your workforce with the right plan

Compare iTacit packages to pay for the options you need, when you need them.

Fix a disconnected workforce with better communication
Popular Features
Role-based Messages
Social Feed & Polls
Document Library
Usage Reports

Ensure your workforce is ready to work with the right job skills
Popular Features
LMS
Course Authoring
Learning Paths
Compliance Tracking

Manage a workforce at every employee lifecycle stage
Popular Features
Careers & Recruiting
Onboarding
Surveys
Performance Reviews
Includes 'Connect' & 'Educate'

Work smarter with paperless forms and wokflow automation
Popular Features
Form Builder
Task Management
Workflows
Data Export & API
Connect employee app + platform:
BUILD CULTURE & RETAIN EMPLOYEES WITH SOCIAL ENGAGEMENT
✓ Notice Board
✓ Social Engagement Tools
✓ Customized Channels
✓ Live Feeds
✓ Video Hosting & Management
✓ Scheduling Tools
✓ Multi-language Tools
✓ Company Branding
IMPROVE COMPLIANCE WITH SECURE EMPLOYEE COMMUNICATIONS
✓ iOS & Android App
✓ Direct & Group Messaging
✓ Email client integration
✓ Read Receipts
✓ Compliance Tracking
✓ Push Notifications
TARGETED INTRANET CONTENT
✓ Role-based Access Controls
✓ Content Management System
✓ PDF Fillable Forms
✓ Dynamic Tags and Filtering
ENCOURAGE CONTINUOUS IMPROVEMENT WITH FEEDBACK LOOP TOOLS
✓ Post Analytics
✓ Poll Analytics
✓ Document Analytics
✓ Activity Tracking
Connect, plus Educate:
LAUNCH A LEARNING HUB THAT YOUR EMPLOYEES WILL LOVE
✓ Mobile Learning
✓ Employee Learning Portal
✓ Multilingual Learning
✓ Self-discovery & Enrolment
✓ Single Sign-on
✓ Seamless User Experience
✓ Video and Microlearning
REACH COMPLETION TARGETS
✓ Activity Tracking
✓ Skills Tracking
✓ Performance Metrics
✓ Automated Learning Paths & Triggers
SKILL & UPSKILL EMPLOYEES WITH A MODERN LEARNING EXPERIENCE
✓ Asynchronous Learning
✓ Blended Learning
✓ In-Person Sign-up & Attendance
✓ Social Learning
✓ Communications & Feedback Tools
✓ Interactive Content
✓ Cross-functional modules
KEEP CONTENT UPDATED
✓ Built-in Course Authoring
✓ SCORM Compliance
✓ Course Management
MANAGE COMPLIANCE & DEMONSTRATE YOUR LEARNING PROGRAM'S ROI
✓ Certification Programs
✓ Compliance Management
✓ Reporting with Excel & BI-compatible Exports
✓ Training Analytics
✓ eCommerce with Stripe Integration
Connect & Educate, plus Engage:
MODERNIZE PERFORMANCE MANAGEMENT PROGRAMS
✓ 360° Feedback
✓ Performance Appraisals
✓ Performance Management
✓ Automated Scheduling & Distribution
✓ Progress Tracking
✓ Action Management
IMPLEMENT EX MANAGEMENT WITH ENGAGEMENT TOOLS
✓ Pulse Surveys
✓ Comprehensive Surveys
✓ Anonymous Surveys
✓ Employee Recognition
✓ Third-Party Integrations
✓ Pre-Boarding & Onboarding Workflows
✓ Employee Insights & Reports
✓ Real-Time Monitoring
✓ Employee Database
AUTOMATE HIRING & APPROVAL PROCESSES
✓ Recruitment Requests
✓ Approval Workflows
✓ Candidate Database
✓ Applicant Tracking System
✓ Career Positions
✓ Internal & External Career Center
Connect, Educate & Engage, plus Operate:
MOBILE-FIRST TASK MANAGEMENT
✓ Forms as Compliance Sign-off
✓ Multi-Step, Multi-User Tasks
✓ Scheduled & Recurring Forms
✓ Tasks Assigned by Role
BUILD ROBUST FORMS & CHECKLISTS
✓ Drag & Drop Builder
✓ Calculated Properties
✓ Photo and Document Upload
✓ Electronic Signatures
✓ Custom Fields
✓ Customizable Templates
✓ Mobile-First Data Capture
EMPOWER YOUR MANAGERS
✓ Task Management
✓ Team-Level Programs
✓ Employee Activity Dashboard
✓ Task Scheduling & Reminders
✓ Collaboration Tools
POWER BUSINESS PROCESSES
✓ Workflow Automation Engine
✓ Workflow Management
✓ Conditional Logic & Rule-Based
✓ Trigger-Based Enrolments
✓ Access Controls & Permissions
✓ Approval Process Control
GAIN INSIGHTS & INTEGRATE FORM SUBMISSIONS
✓ View & Export Submissions
✓ Drill-Down Analytics
✓ BI Integrations
✓ Audit Trail
✓ Custom Reporting
✓ Usage Statistics
Available Add-On: Task Management + Form Automation
Do my employees need a corporate email to use iTacit?
No, they don't! You can use iTacit's Messages with or without an email account. 
And, if you or a Messages recipient does prefer to work out of their email inbox, iTacit is fully-compatible with the most popular email clients and will send their emails to your Messages and your Messages to their inbox.
Is iTacit accessible via a mobile app? Or do I need to login via my browser?
Good news: You can do both!
The My iTacit app is available on the App Store (iOS) and Google Play (Android).
You can also access your organization's iTact page by entering its unique URL into your browser's search bar (ex: organization.itacit.com)
How quickly can iTacit be rolled out and fully implemented?
You can connect your workforce faster than ever with iTacit! Your employee app can be launched starting at less than two days – it's that easy.
Can we use our iTacit page outside of our organization's network?
You can access your employee platform wherever you are, on your laptop or smart device, as long as you have an internet connection.
Can iTacit handle multiple brands and divisions?
Sure thing. iTacit is built to feature multiple locations, divisions and more. Each business unit can have it's own unique logo and branding colour scheme, too.
If you have any more questions, visit our FAQ page to learn everything you need to get started and help you compare iTacit packages.
CUSTOMER TESTIMONIALS
Please, don't just
take our word for it:
We have more than just a few fans. Here's why they choose iTacit for their teams: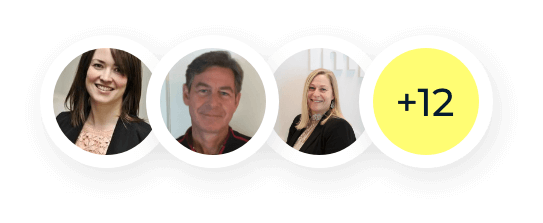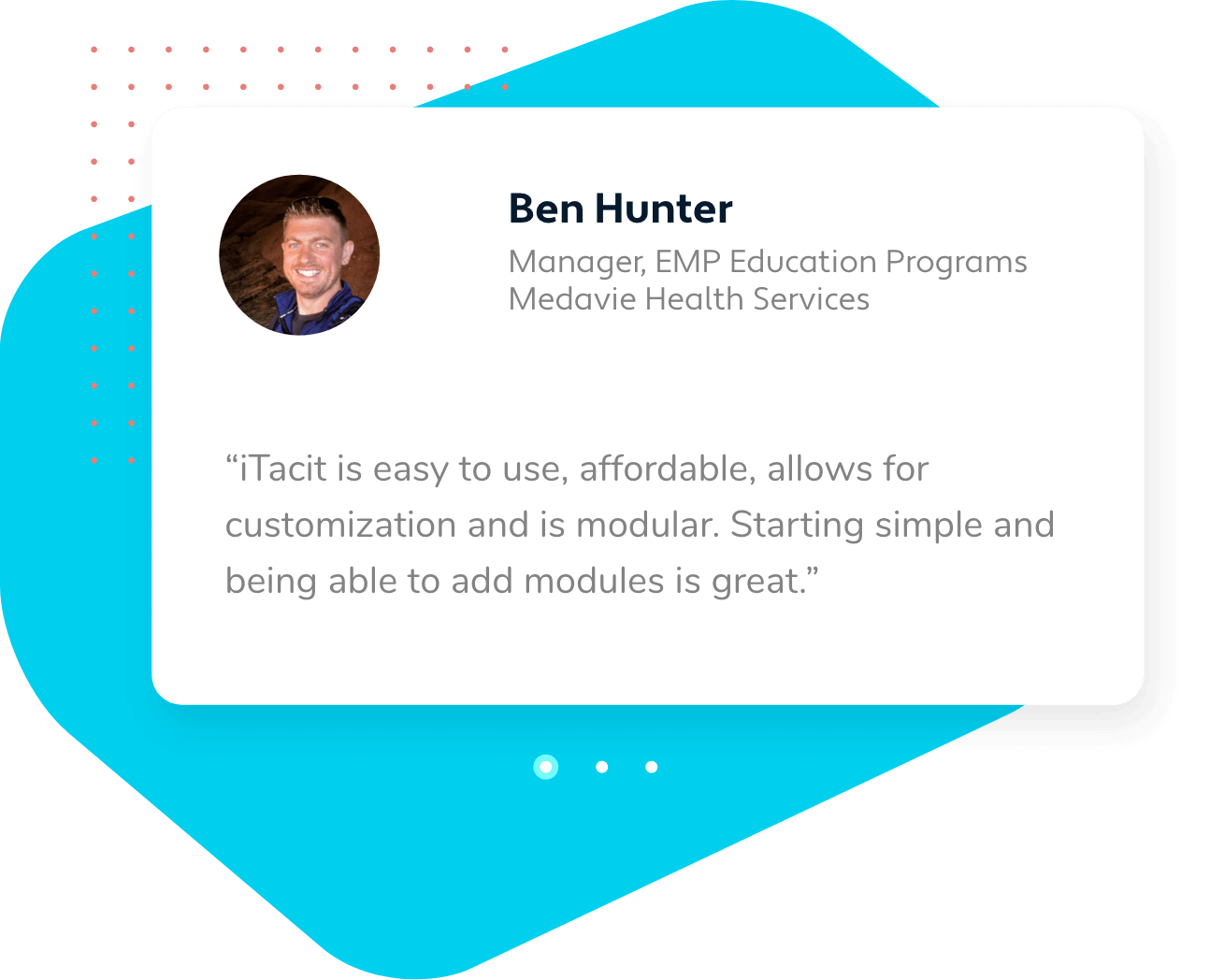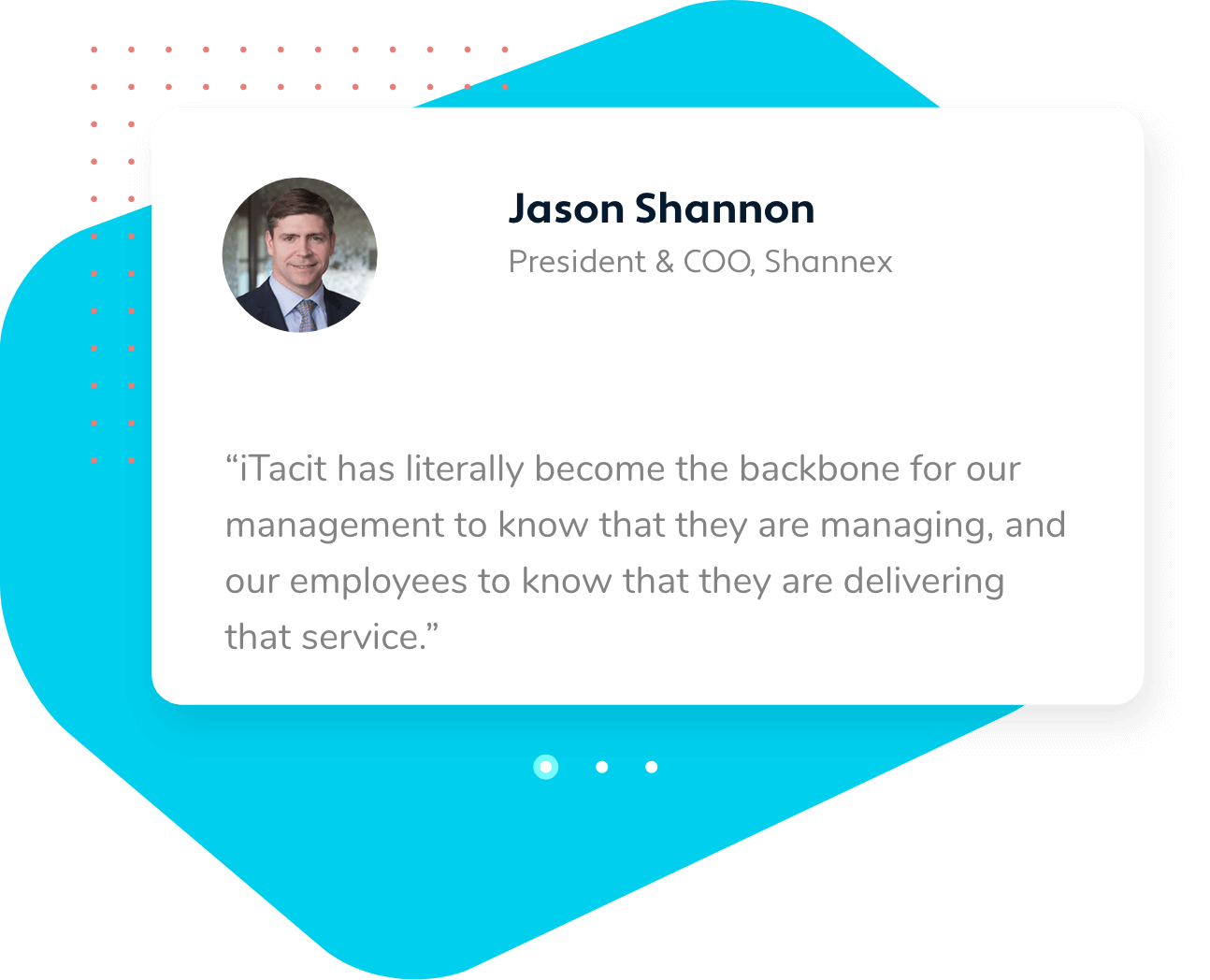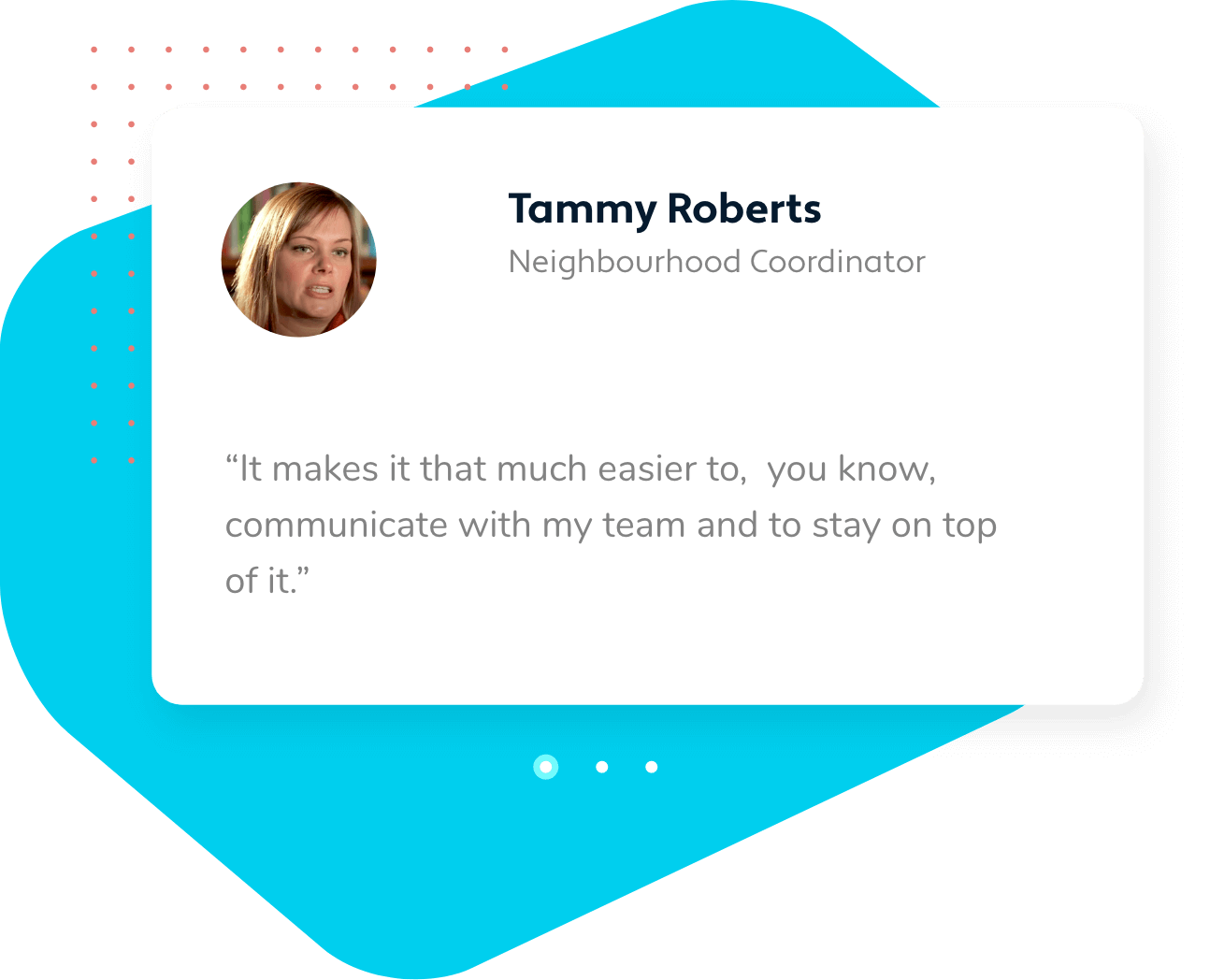 Need help deciding? We're here to make things easier and help you compare iTacit packages
Let's get your front-line teams connected.