From the cheesy but fun to innovative, technology-driven solutions – here are some ideas to improve your employee engagement. Hint: They're organized from least to greatest effort.
Infographic: 30 ideas for internal communications and workforce engagement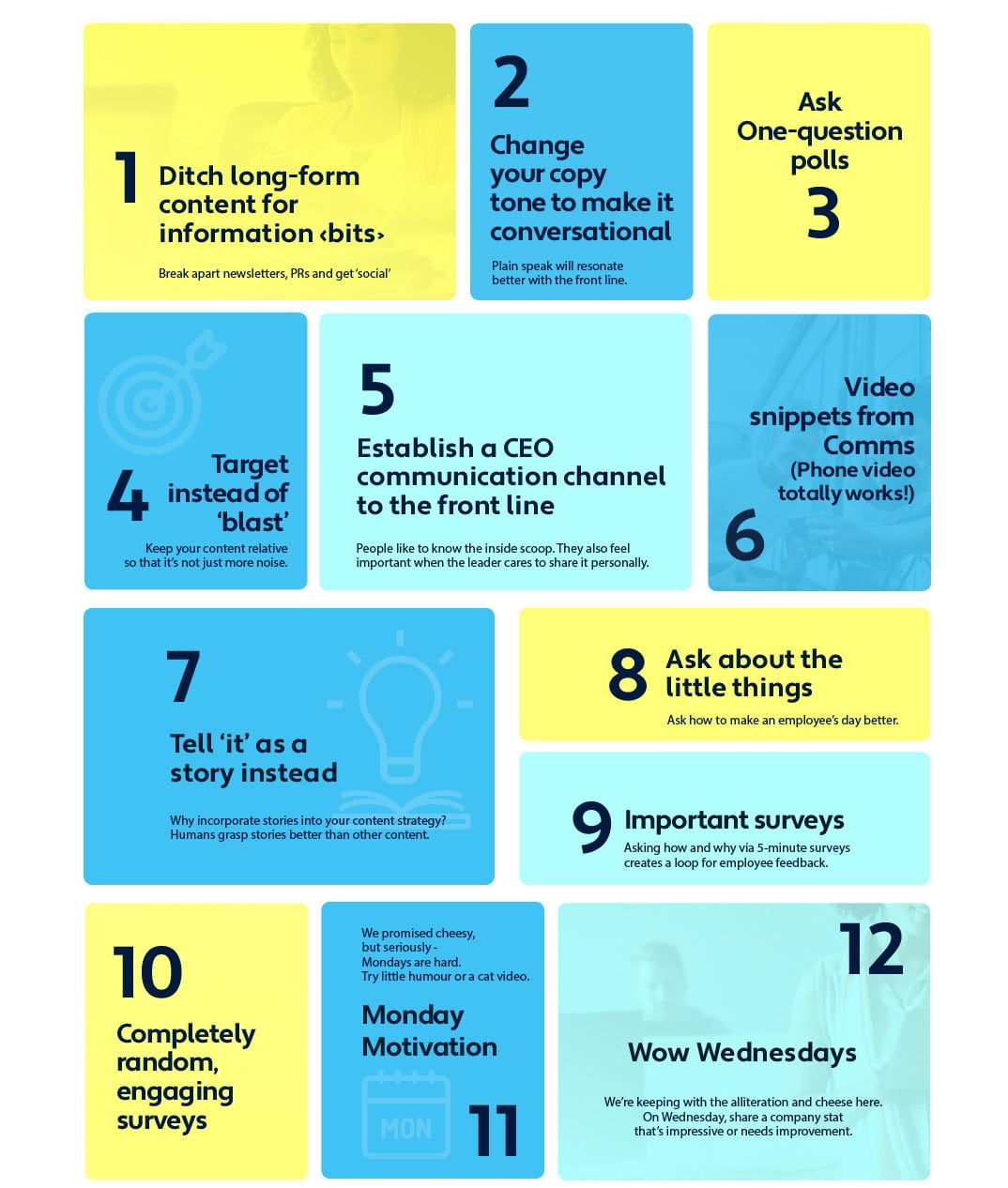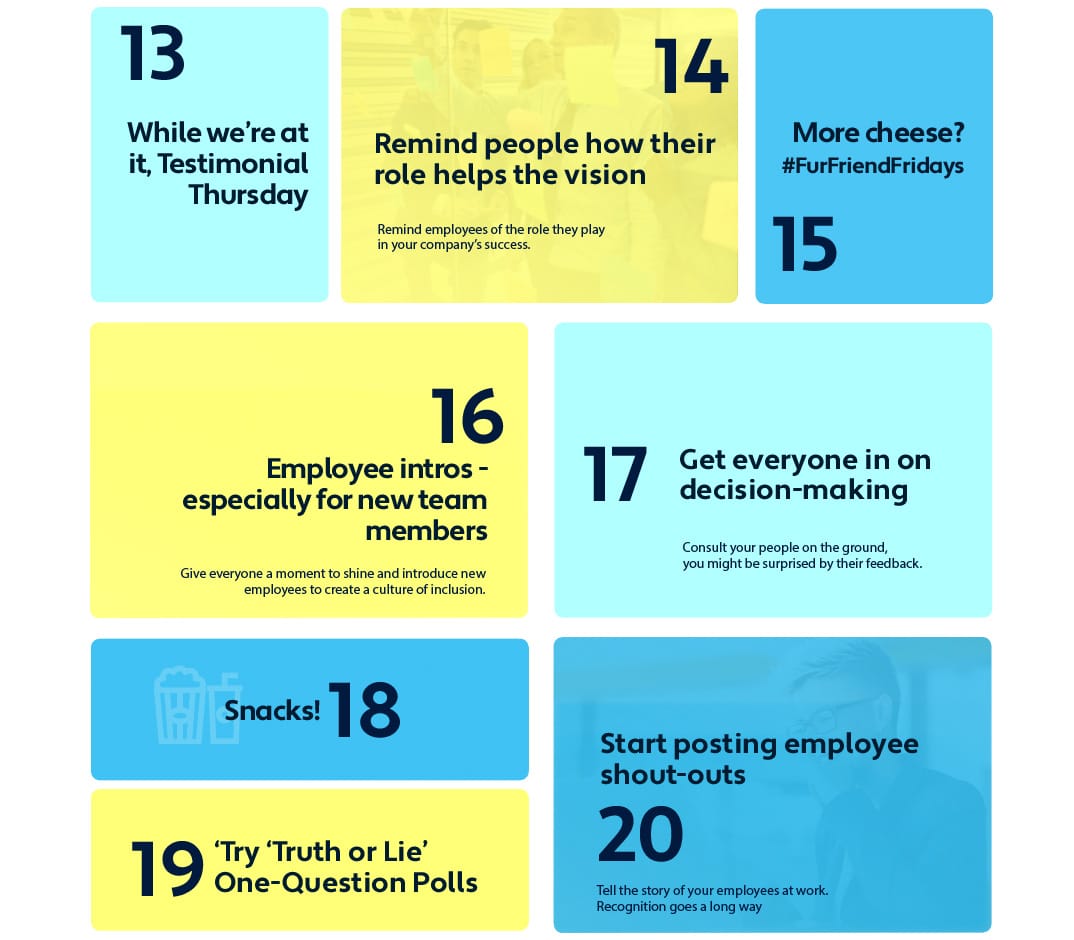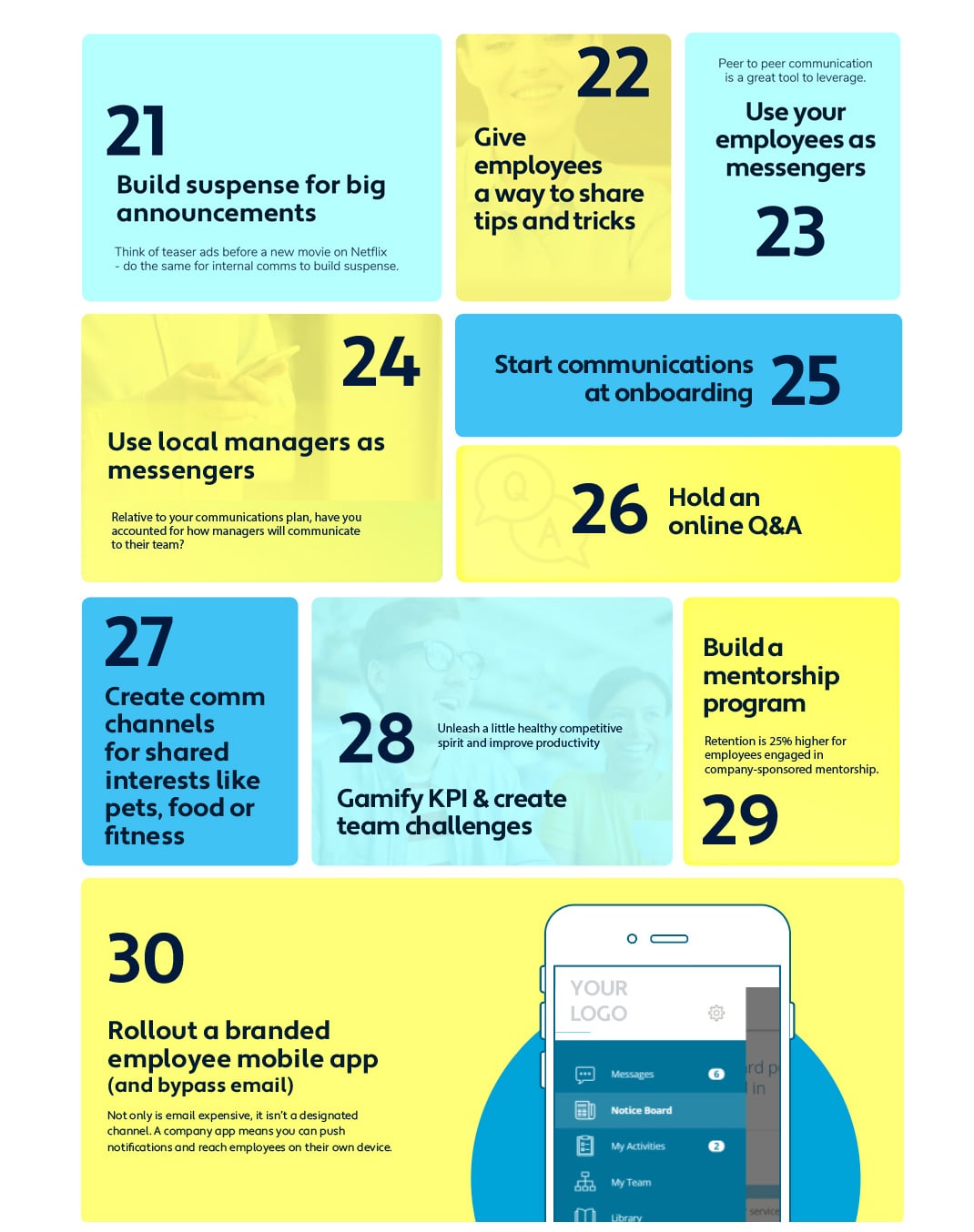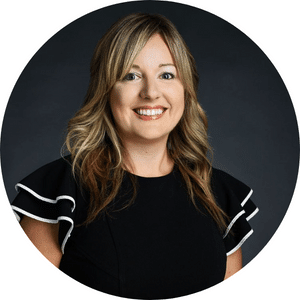 Teri Maltais
With a passion for delivering the right message to the right audience, Teri is an experienced communications professional and Marketing Director for iTacit.