LOGISTICS COMMUNICATION PLATFORM
Streamline  internal communication tools for your transportation workforce.
The all-in-one logistics communication tool to improve two-way internal communications without the challenges of missed emails within a secure, social hub. Enhancing your logistics communication tools has never been so easy.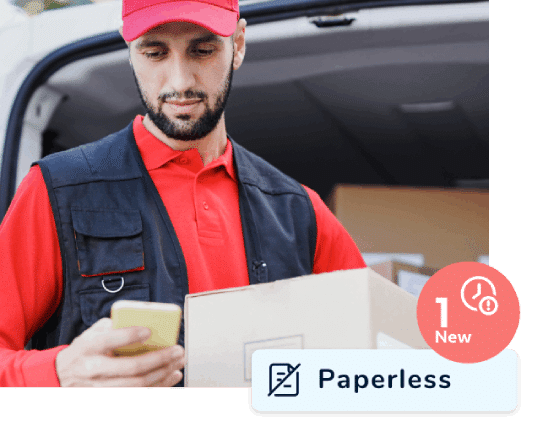 What is a logistics communication solution?
With so many different communication channels available, it's important for HR professionals to understand how they can best utilize them. That's where a logistics communication solution comes in.
A logistics communications solutions are tools that allow employees to communicate with each other through multiple channels at once. It also helps HR managers keep track of all these conversations, regardless of where an employee is located.
Choosing the right communication platform for your logistics organization:
A good logistics communications solutions will allow users to send messages and engage in company social media. You can use it to send out company announcements, share training materials, and even conduct surveys.
Choosing a logistics communication system isn't as easy as choosing a phone system or CRM software. You need to consider a few things before making a decision. First, do you want one that integrates with your existing systems? If not, then you should choose something that works well with email. Next, consider whether you want to use it for internal communications only or, if you require additional integrations of functionality. 

Say goodbye to managing too many logistics workplace communications solutions
Effective logistics communications solutions shouldn't be complicated. iTacit has a full feature set and gives you everything you need in a communication app for your team.

Eliminate lost or ignored emails
With targeting, employees only get messages meant for them. Less spam = more attention to important communications. This internal logistics communication email platform always gets the message across.

Effectively communicate with desked and deskless workers alike
iTacit is designed to work seamlessly across mobile devices, tablets, and desktop. Our logistics workplace communication software is ideal for the hybrid workforce.

Ensure critical comms get through with analytics
See what employee content performs, and use read receipts for critical communications. An internal logistics communication platform to ensure compliance.

Grow your business with confidence
Growing a business is challenging. iTacit is designed to easily scale right with you. Our logistics communication platform can grow with your team's needs.

Control the security of sensitive company information
Emails and messages on individual devices are notoriously easy to access. Stay in control with iTacit's all-in-one logistics internal communication tool.
Replace a patchwork quilt of logistics communication tools in the workplace with one platform for all employees.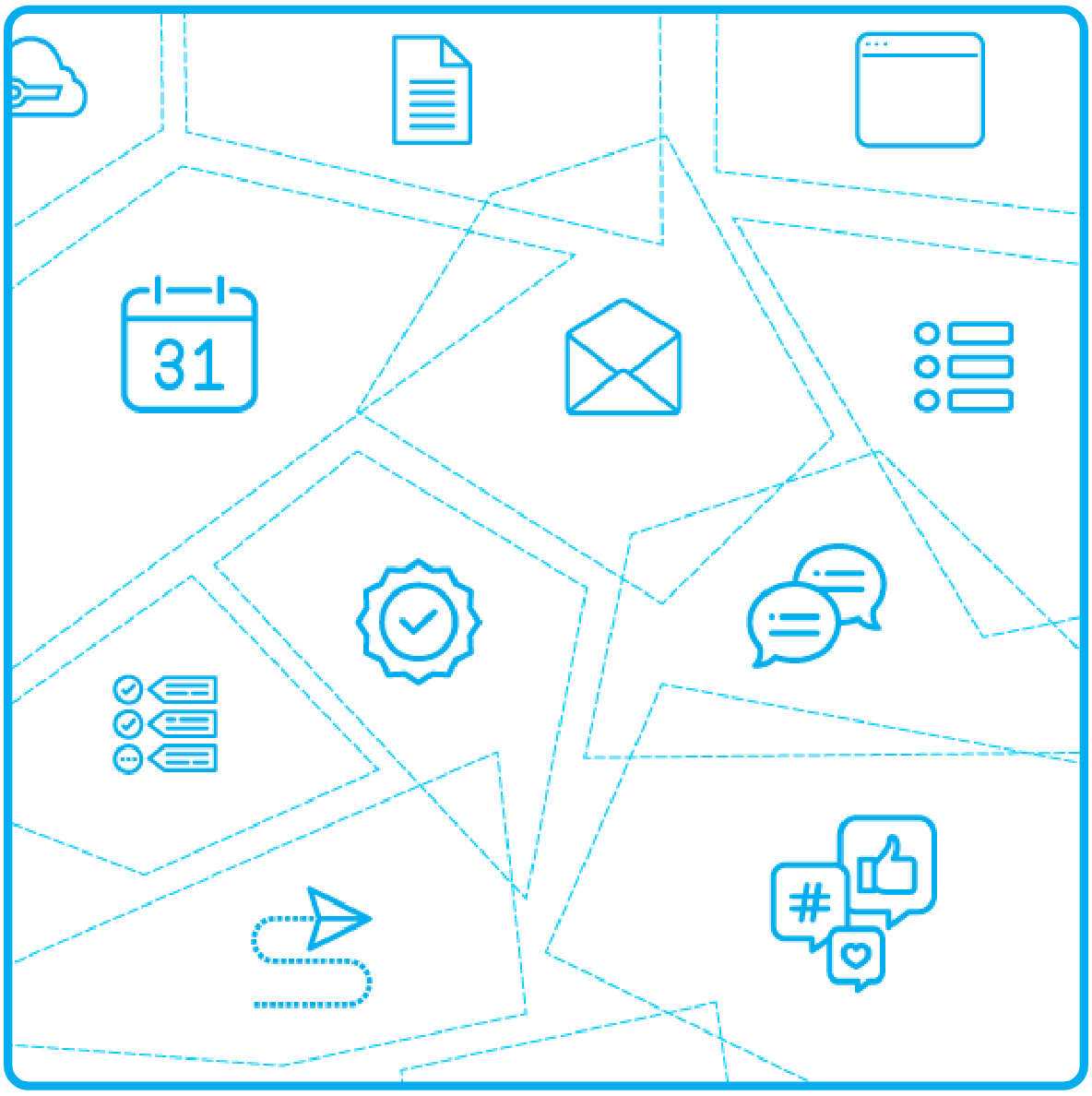 Introduce an internal communications and collaboration platform for logistics companies that doesn't skimp on features, and stop managing too many separate apps. 
Use social, video, intranet and two-way communication features to improve your employee experience. Integrate onboarding, systems processes such as reporting, and continued training all in one environment. Remote teams and onsite employees alike can easily and securely access all the collaboration tools they need to work efficiently.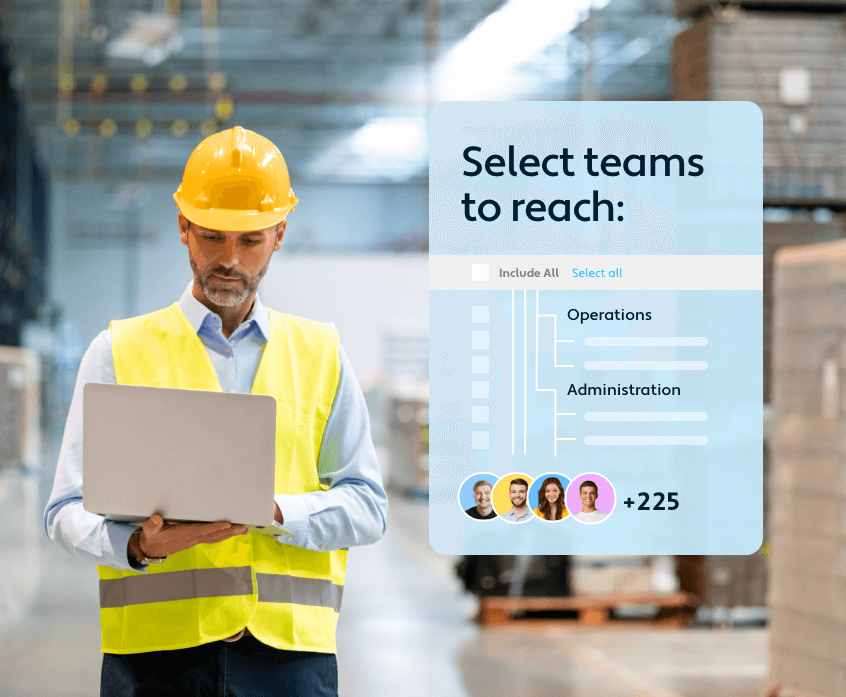 SEGMENTED EMPLOYEE COMMUNICATIONS
Target by groups, locations or job role
Today, it's information overload for the average person at work and at home. Reduce the noise and get their attention with communications targeted to each employee.  
The segmentation and targeting options are endless with our online logistics communication system, and the experience is tailored to the individual.
Form communications groups for projects
Reach employees with messaging specific to their location or department
DASHBOARD REPORTING
Discover insights to reveal what works and what doesn't.
Simple but robust analytics in our logistics communication software help you learn what is and isn't working to engage your workforce. See which posts are performing and which employee roles are most engaged. Use this information to create a content experience that is meaningful for users.
For messages that absolutely must get through to individuals, use read receipts to track and then follow up to ensure understanding. Ideal for remote workers and onsite employees alike to ensure compliance.

Secure internal logistics communication platform
Emails and messages on individual devices or through company social media pages are vulnerable to being seen by unintended audiences. Keep it secure with iTacit's impenetrable logistics communication platform and protect private information about how your business runs. Your knowledge base remains secure yet accessible to authorized users.

Scalable logistics communication solution
You need your internal communication solution to deliver consistent performance whether it's serving 100 employees, or 100,000. Our logistics communication solution is cloud-based and is infinitely adaptable to add users and functionality. 
Take a tour of our modular platform →

Headache-free support, guaranteed
We take customer service seriously. Our dedicated team will work with you to have you up and running reliably within 2 weeks. We do the heavy lifting to keep onboarding painless. 82% adoption rate after the first year.
Read more in our customer stories →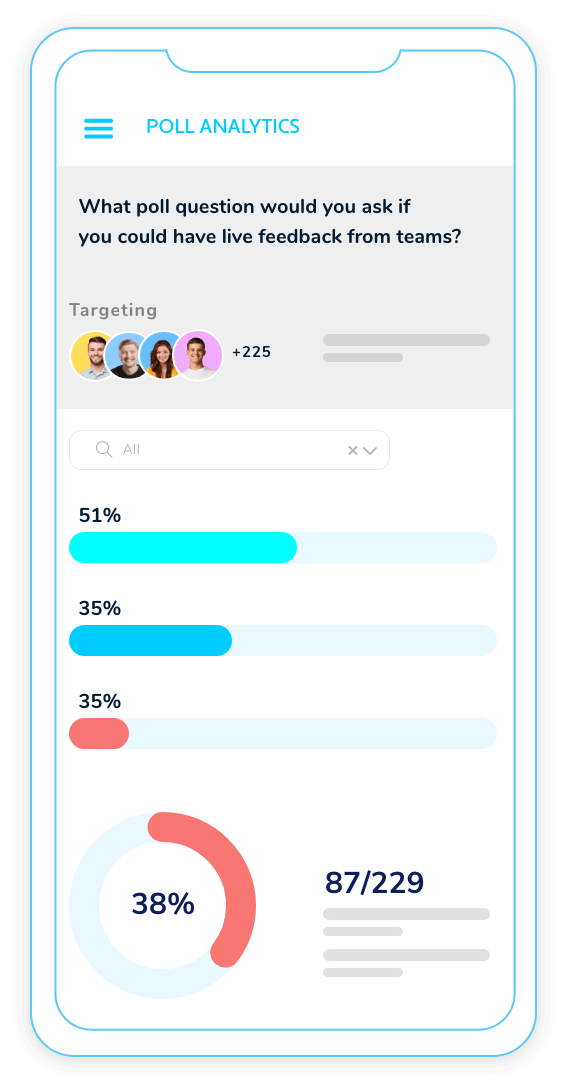 Give your front-line the logistics communication tools they need:
The right logistics communication platform for the workplace gives your team the tools they need to collaborate at their fingertips. Help your team remain organized, engaged, and in the know with iTacit.
Recruitment & Hiring Tools →
APPLICANT TRACKING SOFTWARE
Employee App →
MOBILE EMPLOYEE HUB
Internal Communication Platform →
WORKFORCE COMMUNICATION
Mobile Employee Training →
LMS AND KNOWLEDGE PATHS
Employee Engagement →
EMPLOYEE EXPERIENCE MANAGEMENT
Social Intranet →
DOCUMENT AND RESOURCE LIBRARY
Digital Workplace Solutions →
AUTOMATED FORMS AND WORKFLOW