Healthcare workplace communication challenges can be solved with iTacit.

Healthcare's heavily-regulated workplaces require a high degree of support for round-the-clock workers. For companies that require a learning management system and HIPAA (and other) compliance tracking, iTacit is an ideal tool to manage direct care workers, volunteers and caregivers.
Popular Features
Compliance Tracking
Learning Management System
Onboarding & Recruiting
Notice Board & Polls
Includes 'Connect' & 'Educate' features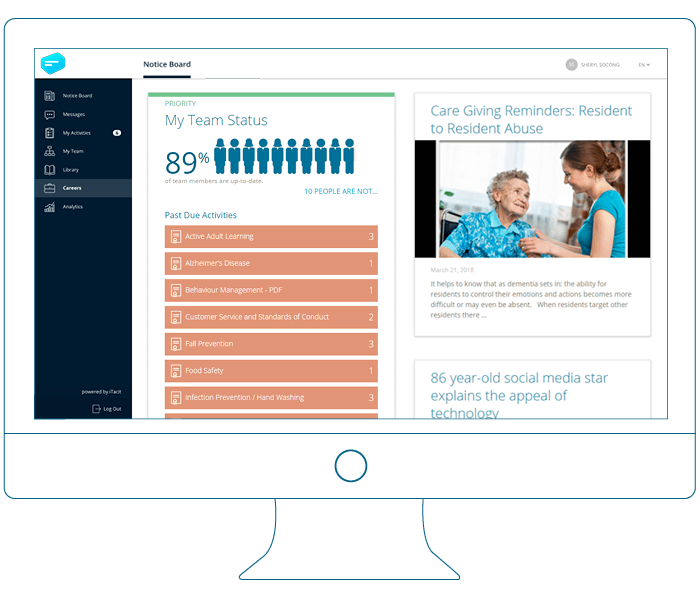 Performance Management Tools: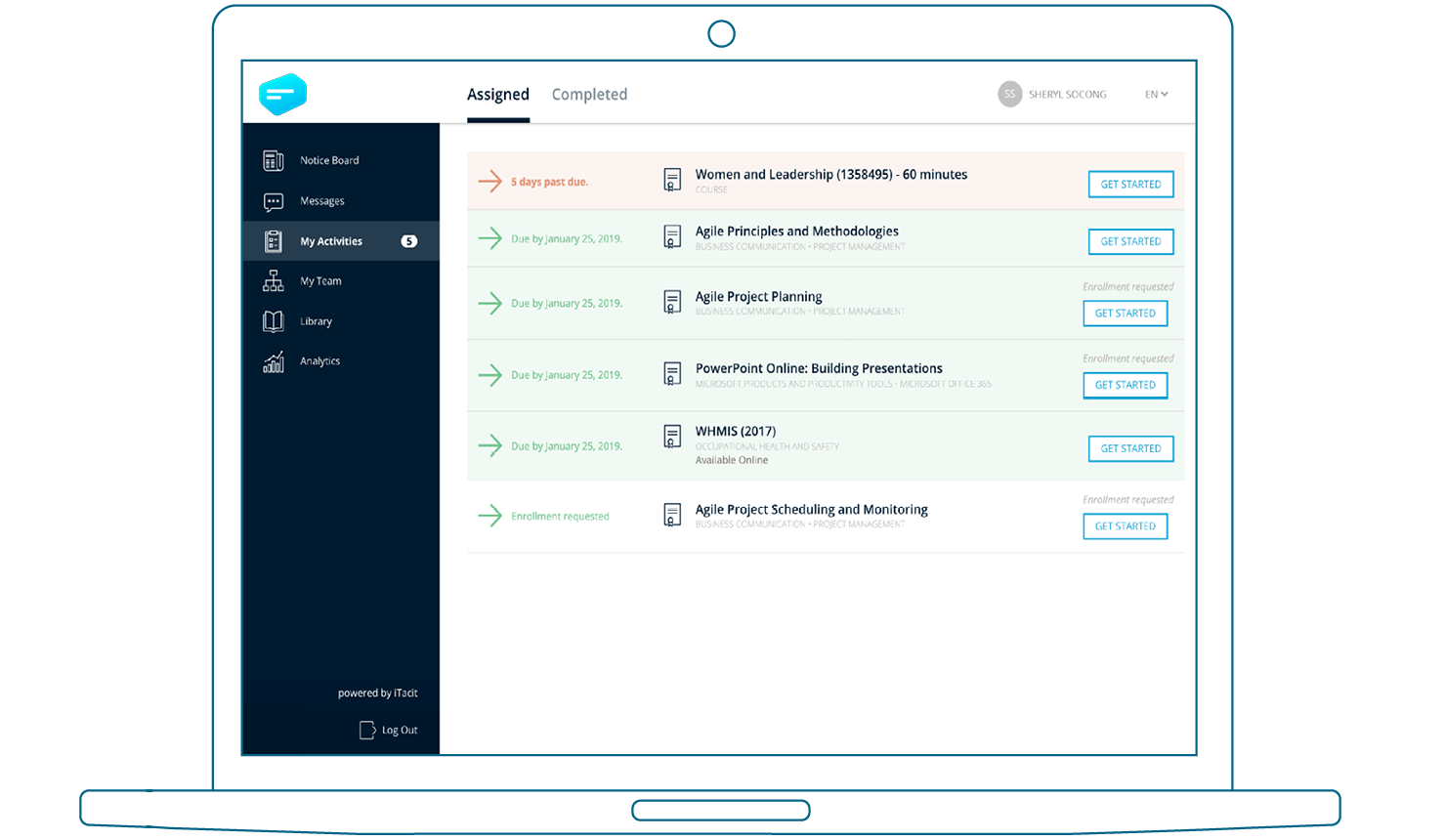 A platform for hospital, clinic and long-term care teams.
From a single platform, iTacit puts complete visibility and management control at your fingertips.
Long-term care? Learn how to connect resident families