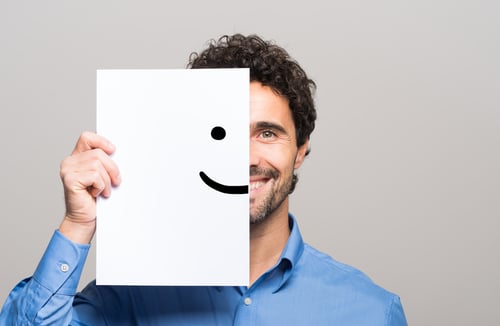 You have an idea of what employee experience management is, why it is important and how to build an employee experience strategy.
Like most things in life though, you can't just roll out an employee experience management plan and then walk away. Throughout the employee journey, leaders need to manage actions and respond to individual's feedback to improve employee engagement and attitude.
With tools like employee experience strategy platforms around to help make this job simple and engaging, let's dig into what you should use to manage employee experience and why having a strategy is important.
What is employee experience management?
Just as the name suggests, employee experience management is a deliberate approach to improving the employee experience. Employees are one of a company's most important assets. Their productivity, attitude, and more can drastically affect the customer experience and a business's bottom line.
Employee experience management is about looking internally to understand what makes your team happy. This knowledge is then used to create an employee experience strategy to create processes that ensure employees are able to work at their best. 
How should employee experience be managed? 
Managing the employee experience to keep everything positive and valuable doesn't fall to just one person or team. Managers, HR departments, the C-suite and IT all have roles to play in providing the best journey for employees and creating a positive company culture.
A manager may know what his team or department needs, but they can't see what every other body of the company values. This is where someone from Human Resources steps in to monitor employee satisfaction, or an executive makes the call to create a positive employee experience.
Once it's all hands on deck, the mindset of getting specific with the employee experience strategy's moments will power the day-to-day decisions.
This is because each touchpoint has to be managed. From day one, the employee experience has to be adjusted to reflect feedback, all while packed with actions that bring in measured opinions and results. The employee experience strategy is never stagnant, but always evolving with trends like hybrid work, digital transformation, and more.
The employee experience strategy's content needs to have focus behind it (for example: Managers working closely with their teams will know what they value most, so can plan to make individuals feel secure with mental health surveys, wellness check-ins, pulse surveys, and so on.)
Employee experience solutions are a Swiss-army knife for management
Solutions provide an easily-accessible hub that has all of the tools necessary for a great employee experience. Messaging, engagement features, training and analytics are viewable right off the get-go.   
Here are some of the main features that should be a part of every employee experience strategy :
Assigning and scheduling tools
Instead of putting everything into an intranet (or equivalent), employee experience management platforms allow for scheduled content and targeted campaigns.
This means that surveys are spaced out and part of an automated process. Once the survey is created, it'll be delivered to the chosen employee(s). Their responses are securely recorded right in the platform, and experienced managers access the results when they're needed.
Short notice content is still effective, and assigned employees are notified and reminded that it's there for them to complete. The ability to automatically administer and collect content online is especially crucial for digital workplaces.
Recruiting tools
The ideal platform will be able to help leading up to the employee experience strategy's defined start, too. Recruiting tools like applicant management and candidate databases are easy to find in the solution's menu, so administrators know what they need to know when the onboarding phase begins.
Since recruitment is often the first touchpoint, it can set the tone for engaged employees. In a world where digital onboarding is becoming more common, it is also the foundation of a great digital employee experience.
Employee Journey Mapping
The best projects start with an outline of ideas: The employee lifecycle is no different. Read more about Employee Journey Mapping here. This is the best way to understand the employee experience and can help business leaders differentiate the nuances of in-person and digital experiences.
Employee Surveys
Surveys pull in the information you need every step of the way to help improve your employee engagement strategy. The right digital tools will pack an answer for this, too, making delivering surveys and analyzing them easier than ever. Here's how EX can be improved with great surveys.
Analytics
Knowing who is engaging with what is extremely valuable for the whole business, but for employee experience design specifically is a central asset for the information-gathering and acting on feedback stages.
All of the surveys, posts, training, documents and links are being interacted with. Seeing that new hires are completing assigned tasks in a timely manner, every time, shows that the content is engaging enough that it isn't something being put off. Reports that compile these insights on performance management  and more are the wrap-up resource that's needed to see how efforts are panning out and where everyone's feelings rest. 
Benefits of implementing an employee experience strategy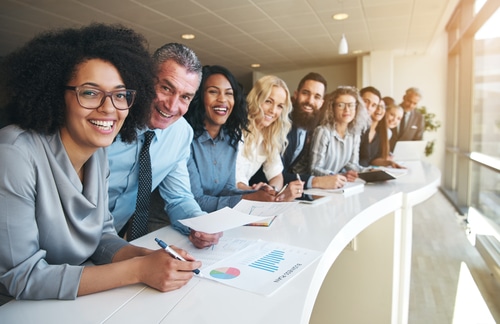 An employee experience strategy can help improve every touchpoint between employees and your organization. From recruiting and onboarding to payroll and offboarding, it covers the entire employee lifecycle.
By enhancing all of these processes and workflows, businesses can benefit from:
Improved communication, especially between team members and management

Enhanced employee engagement and productivity

More opportunities of filling positions internally 

A positive work environment that attracts and retains top talent

A defined, strong company culture

Streamlined workflows across the entire organization
Of course, implementing an employee experience strategy is no small task. To gain the most benefits from your strategy it's essential to rely on the right digital platform and tools.
Manage employee experience strategy with a digital platform
With employee experience impacting so many of a company's valued outputs, along with the individual experience of each employee, it's crucial to manage it properly.
Even after making the most detailed employee experience strategy or laying out surveys, the experience has to be managed. With the right employee experience management platform, hitting the highs of the journey and avoiding the lows is more possible than ever.
Learn more about how iTacit can connect your employees to everything they need to do their job and help improve the employee experience.