Dispersed and distributed workforces are inherently different from traditional in-office teams, and even fully remote teams. Because of this, communications with these dispersed employees often requires the use of different, more digital tools and a unique distributed workforce strategy.
To engage a geographically distributed team, you have to analyze the channels you're using, find what is working, and lean on that to best reach your people where they prefer to be found.
Any type of organization can start forming new engagement strategies for a remote, distributed workforce using a few tools and processes. Persona mapping, for example, is an excellent exercise to truly understand each individual's day-to-day work life.
Once it's understood how dispersed staff takes in information, authentic relationships can be formed between leaders, employees, and the team as a whole. Read on to learn more about the ins and outs of distributed workforce management so you can set every employee up for success.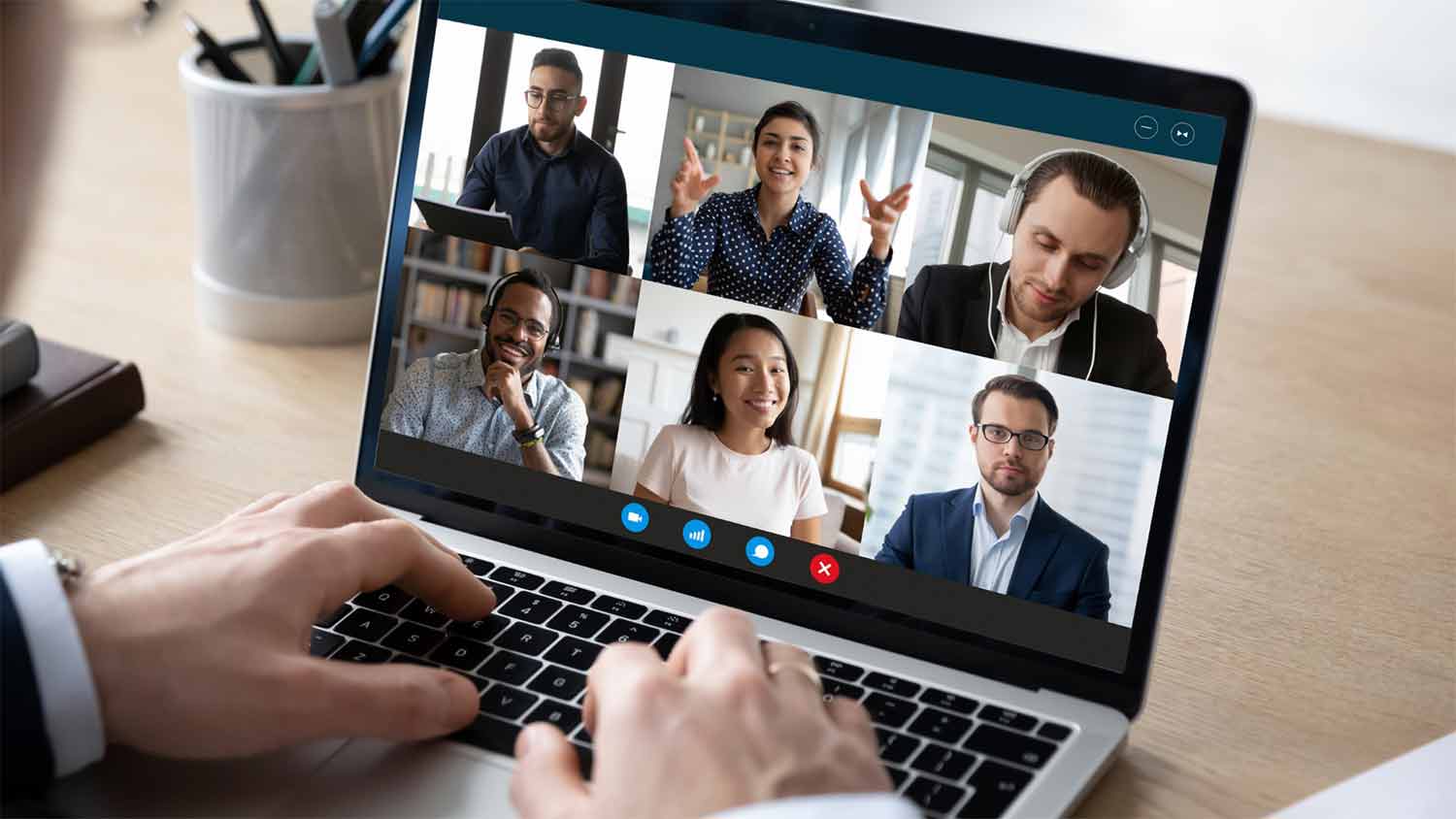 What is a dispersed workforce?
Dispersed workforces are different from the standard set of in-office and remote teams. While a distributed workforce meaning encompasses workers who may partly or completely work remotely and away from central operations, a dispersed workforce is one which is geographically spread out. Staff within a company or business unit are located in several different areas, working in various satellite offices or working remotely from home.
The dispersed workforce meaning can also extend to front-line staff, especially those mobile positions who need to travel for work to off-site locations. No matter if you're managing a dispersed workforce or a distributed one, it's important to have processes in place to connect with your remote, front-line, and in-office teams.
What's the difference between a dispersed vs distributed workforce vs remote?
A dispersed workforce shares some of the same needs as a distributed workforce and deskless and remote workers in general. There are many challenges in communicating and engaging all types of deskless and remote workers, and the main task for communication teams is to figure out how to most effectively reach these types of employees.
For reaching and engaging geographically dispersed employees, it's crucial that the specific wants and needs of each staff member are considered. In addition, effective communication can be bolstered by the use of a few tools and techniques.
Simply put, there are often more similarities than differences between dispersed, distributed, and fully remote teams. However, a distributed workforce model has more of a focus on remote team members.
Benefits of distributed work
The experts at Oracle say it best, distributed teams can be more flexible, agile, and more responsive to change in real time. A distributed workforce can work from anywhere and isn't confined to traditional work hours. This means employees can tailor their schedules to when  they're the most productive.
Dispersed teams are also more agile since hiring and growth can be better accommodated and not tied to an office space. 
Of course, the distributed workforce model also comes with its challenges. Compliance for a distributed workforce can be difficult for teams that are spread out and working remotely can be isolating. Luckily, the right technologies can help solve these issues proactively.
Overall, a distributed workforce can be a major benefit to your organization if you have the right communication tools in place.
Distributed workforce best practices: harness the power of communication to manage a distributed workforce
Engaging dispersed workforces might require upgrading your tools to a digital, mobile-first and social platform. IT departments can work to unify devices across their division, but equally important are straightforward, easy-to-use asynchronous communication tools.
With a dispersed staff, managers and team leaders can't rely on impromptu roundups or ad hoc face-to-face interactions. Of course, widespread acceptance of remote working technology like Microsoft Teams and Zoom have made dispersed team meetings easier, but they still take a certain level of planning and cooperation that's different from an in-office workforce.
Keeping dispersed employees engaged
Keeping a dispersed workforce engaged requires an agile and adaptable communication strategy and specific systems for each team structure and individual situation. They need to reach their dispersed employees where they are: Timing matters, and not every conversation or engagement message can be in a live conversation (synchronous communication).
There is no blanket solution for all dispersed teams, but through the use of smart technology, engaging dispersed staff can be effective and fulfilling for both employees and managers.
For instance, a central platform used for employee communication can be one of your best assets for team building. Just because you have employees working from home or on the front-line doesn't mean you can't have a strong company culture.
Use technology to your advantage to keep all of your employees engaged, no matter if they're working from a central office or on the retail floor.
Optimize employee engagement by understanding their point of view
For communication teams looking to boost engagement among their dispersed staff, the first step is to analyze the current channels and see what's performing as far as feedback and engagement goes. Along with taking a deep dive into any available digital analytics (e.g., from the intranet or an employee app), it's important to also talk to dispersed staff members to truly understand their wants and needs.
Persona mapping is a useful tool to figure out exactly who you are trying to communicate with. Communication teams need to understand a day in the life of each employee at work, map out their personas, and consider the daily experience of each individual or group.
Thinking empathetically to understand the unique situation of each employee will allow communication teams to develop messaging catered to each person's needs. Along with analyzing how and when they access information, an effective communication strategy can be developed to best meet the needs of every employee across a geographically dispersed workforce.
Elevate your distributed workforce strategy today with help from iTacit. Get started with a free demo today!